This archived news story is available only for your personal, non-commercial use. Information in the story may be outdated or superseded by additional information. Reading or replaying the story in its archived form does not constitute a republication of the story.
PROVO — Students at Brigham Young University are working to designed bicycle helmets that they hope are both functional and fashionable.
BYU's Industrial Design program has been tasked with designing stylish, effective helmets by Trek, one of the largest bike product suppliers in the United States.
"We want to create helmets that fit personalities," said student Laura Britton. "A big reason why so many people don't wear helmets is because they look goofy."
The sleek designs aim to help bikers express their individuality and they are meant to steer away from the usual, more aggressive-looking racing helmets, Britton said.
Spencer Reynolds designed a series of helmets with police officers in mind.
Cops, he said, could use a helmet with more features than what comes standard, like lights and reflectors.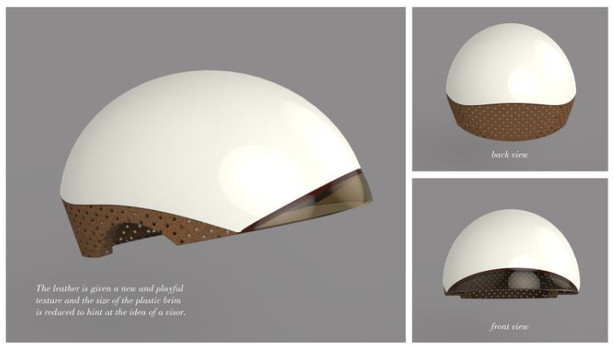 "We're trying to reach out to those who don't want the standard racing helmet," Reynolds said. "Not everyone wants the same thing."
Other student designs include a vintage-inspired leather-covered helmet called the "Vita" and a futuristic-looking helmet named "Maverick" with a pivoting visor.
Trek will be taking a look at the students' designs this month. Reynolds said he hopes it will be impressed with what the team has come up with.
"When you do catch their attention with something new and innovative, then that's really telling," Reynolds said. "Although they have the wealth of experience, we students haven't been biased by designing helmets for several years. We do have a valuable perspective that we bring to the design table."
×
Photos
Related Stories