This archived news story is available only for your personal, non-commercial use. Information in the story may be outdated or superseded by additional information. Reading or replaying the story in its archived form does not constitute a republication of the story.
SALT LAKE CITY — Two Salt Lake City police officers were involved in a shooting that took place in downtown Salt Lake early Friday morning.
An officer approached two male individuals in a Jeep Grand Cherokee around 2:13 a.m. Friday on a call of a suspicious vehicle, according to Sgt. Robin Heiden of the Salt Lake City police. A second officer arrived as backup and approached the passenger side of the vehicle.
Officers were given false information during questioning and one of the officers asked the male passenger, Christopher Leo Knight, 35, of California, to get out of the vehicle for further questions. Knight exited the vehicle and started firing his gun at the two officers, striking both officers, Heiden said.
"One of the officers was able to return fire, killing that suspect," Heiden said. "They then took the driver into custody and he's being interviewed now."
Dan Tueller, the senior officer of 18 months, was shot in the leg. The other officer, Mo Tafisi, who has been with the Salt Lake City Police Department for nine years, was shot in the arm, Heiden confirmed.
"(They're) very non life-threatening injuries, so we're thankful for that and they're both doing really well," Heiden said.
Police say shots were fired just after 2 am following a traffic stop in downtown Salt Lake. The officers stopped this Jeep and were speaking with the driver and passenger when Knight opened fire.
"Anytime you're working a graveyard shift, or any shift for that matter, and you're approaching a vehicle, you have no idea what you're going up on, and they don't know what you know, so it's kind of a dangerous situation," Heiden said. "I have no idea what the motive is."
The Jeep was covered in dried mud as if it had been off-roading recently and had a lot of front-end damage. Knight had a current no bail warrant out for drug possession, and previous drug-related convictions.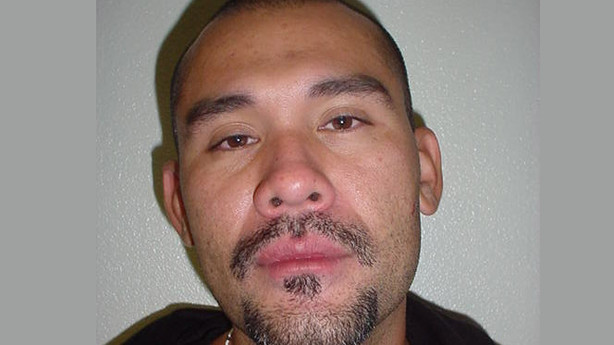 Heiden said she did not know if both officers were standing on the passenger side of the vehicle when they were hit or if the officers were standing on opposite sides of the car. It is not known how many shots were fired or if both officers returned fire. Investigators were checking nearby buildings Friday morning for additional rounds as well any possible surveillance video from security cameras.
A 3-D laser scanner, a relatively new investigative tool for the Salt Lake Police Department, was also being used to take a 360-degree image of the crime scene that can later be downloaded onto a computer to look at every possible angle the officers would have seen.
The driver of the vehicle complied with all of the officers' commands after the shooting and did not try to run. He was taken to Public Safety Building for questioning, and was released after police determined he was not involved in the shooting.
In an interview with KSL Newsradio's Doug Wright, Salt Lake City Police Chief Chris Burbank said the officers likely saved each other's lives and that their "response under fire was very good."
"They're doing well and they will be OK. Both are in stable condition and recovering from their injuries," he said.
In the Salt Lake City Police Department, officers ride solo in their patrol vehicles, but specific protocol practiced in the jurisdiction came into play Friday.
"As one officer initiates a traffic stop, other officers respond. They to that on the radio and start moving to that area," Burbank said.
Although, it's unclear who arrived first Friday, that officer was not alone for long. In addition, to the response protocol every officer is required to wear a bullet proof vest. Burbank said he's pushing for even more support for the men and women in uniform. Currently, no patrol vehicles have dash cams, and only half of the force wear chest cameras.
Salt Lake City police officers, Internal Affairs, the homicide unit and people from the district attorney's office were all at the scene investigating the situation. The investigation is still ongoing.
Police shut down West Temple from 200 to 300 South and 300 South from Main Street to 200 West for the time being. The closure will be in place for several hours. TRAX will not be impacted.
More information will be posted as it becomes available.
Contributing: Mike Anderson, Shara Park, Pat Reavy and Ashley Kewish
---
×
Photos