This archived news story is available only for your personal, non-commercial use. Information in the story may be outdated or superseded by additional information. Reading or replaying the story in its archived form does not constitute a republication of the story.
SALT LAKE CITY — Local artist Mimi Knowles is having a moment. He recently won a contest to open for Boyz II Men, thanks to the enthusiasm of his fans voting time and again for him to share the stage with some of his heroes.
Musical his whole life, Mimi started playing the guitar at 15 after a lifelong love of singing inspired him to take his music to the next level. He amped things up again by finding six additional people to accompany him on stage. Keys, guitar, bass, drums, trumpet and sax make up Knowles' band. Mimi and his band will be on stage opening for Boyz II Men this Thursday, March 13, at The Complex.
KSL: Give me the 1,000-foot view of your sound and style.
Mimi: Pop, funk, soul. I'm highly influenced by blues and jazz as well.
KSL: How did you find the members of your band?
Mimi: My trumpeter and I have the same mom and dad, so that was an easy find. Everyone else, after a long period of searching, kinda fell into my lap.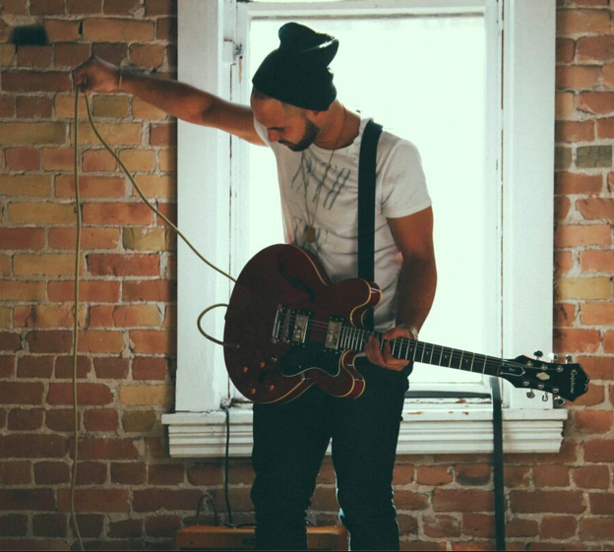 KSL: What inspires you? Who are your musical influences?
Mimi: I find inspiration everywhere. John Mayer and Kanye West are my biggest influences. Some people see only the negative in him. I personally try to find good in all people. What I find inspiring in Kanye West is his resilient drive to exceed standards, push music and fashion boundaries, and never settling.
KSL: What do you tell yourself before a performance?
Mimi: What would Kanye do?
KSL: What is your five-year-plan with your music?
Mimi: Hmm, how about one year? Boyz II Men show. Music video for my new single "In The Mood." Play gigs outside of Utah — Vegas, L.A., San Francisco, Austin. Record another single and music video. Compete in Stadium of Fire. Record EP. Have the most fun of my life.
KSL: What has been the most exciting thing to happen in your career to date?
Mimi: Hands down opening for Boyz II Men. I'm honored to be able to share the stage with my childhood legends. I'm even more excited I can perform with my band.
KSL: Who have you most enjoyed collaborating with, and who is your dream collaboration?
Mimi: Recently I worked with McKay Stevens from The Vibrant Sound and Eric Robertson from Pleasant Pictures on my newest single "In The Mood." My dream music collaboration would be Pharrell Williams.
×
Related Links
Related Stories