Estimated read time: 2-3 minutes
This archived news story is available only for your personal, non-commercial use. Information in the story may be outdated or superseded by additional information. Reading or replaying the story in its archived form does not constitute a republication of the story.
Sam Penrod reporting The man who likes to be called "Super Dell" faces a fine by the Federal Aviation Administration (FAA) for a stunt last fall on his paraglider.
An enforcement action was taken by the FAA against Dell Schanze, the former computer store owner and now candidate for governor.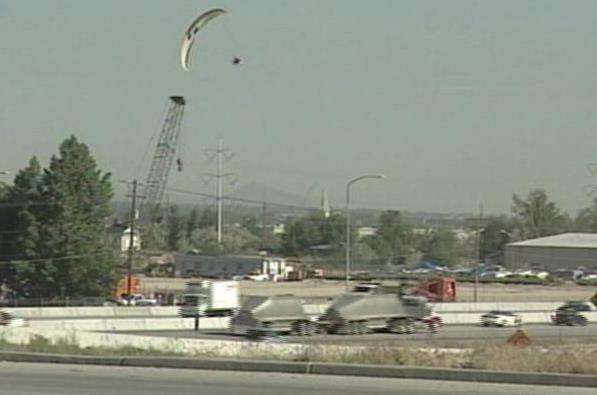 Schanze made headlines once again on Monday when he announced he was running for governor. Now he is back in the news, after paying a $700 fine for the paragliding incident. But today, Schanze told Eyewitness News in a phone interview, he did not break the law.
Several photos were taken last September as a cruise boat with 43 passengers on board set sail on the Great Salt Lake.
A powered paraglider was seen buzzing the boat and made several passes around it, and the camera zoomed in to reveal Dell Schanze was at the controls.
Some passengers did not like what happened, while others, according to Schanze, enjoyed his impromptu air show. He said, "Everybody had a blast, and one little whiner filing a complaint, you know, can cause huge damage to a whole society. It's crazy. It's not against the law."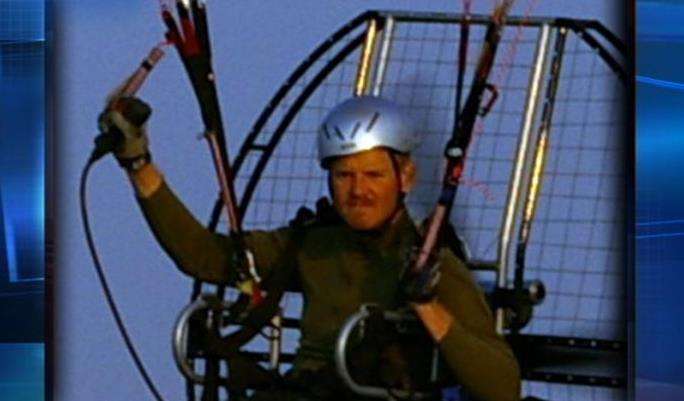 Schanze had already received a warning letter from the FAA in 2006 after he flew his paraglider across I-15 during the morning rush hour. That combined with the case on the Great Salt Lake resulted in a six-month investigation by the FAA.
The agency, which regulates airspace, decided to take an enforcement action against Schanze. He was also assessed a $700 civil penalty for his actions in September.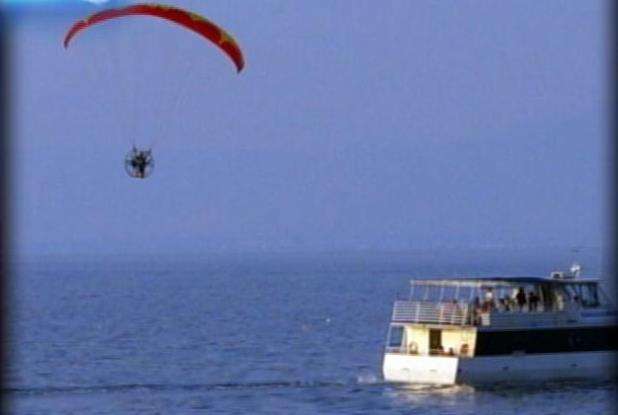 On the phone today, Schanze acknowledged he paid the fine to avoid excessive legal costs and still disputes he did anything wrong. He said, "It's not against the law. I didn't break any rules. It's not even remotely close to being against the law. I didn't endanger anyone. If you drive by people on the freeway... But you don't really care about the truth. You are just fishing for creating more contention because you work for Satan; that is evil!"
Schanze has laid out his platform for running for governor on the Libertarian Party ticket on his blog and promises exciting campaign rallies. He is also seeking volunteers to help out with "acrobatic aircraft, base jumpers, powered skydiving pilots, helicopters, race cars, monster trucks, pyrotechnics and everything wild and imaginative you can come up with."
E-mail: spenrod@ksl.com
×