Estimated read time: 2-3 minutes
This archived news story is available only for your personal, non-commercial use. Information in the story may be outdated or superseded by additional information. Reading or replaying the story in its archived form does not constitute a republication of the story.
SALT LAKE CITY — In an effort to change the way the world views idealism in the female figure, an artist is working to produce a more realistic doll for young children.
Nikolay Lamm came up with the idea for his project after he received an overwhelming response to his digital renderings of what he calls his Real Barbie concept.
"After I created Real Barbie, a lot of parents asked me to create a doll like that," Lamm said. "Also, because the Real Barbie images were just a Photoshop creation, I wanted to create something that can exist in the real world. I wanted to make a bigger contribution to the world."
The photos of Real Barbie show an actual Barbie doll next to what Lamm envisions to be the average 19-year-old woman. If his doll figure was a real woman, he said, she would stand at about 5 feet 4 inches and weigh approximately 165 pounds.
He now plans on creating and marketing a doll he's named Lammily, one he hopes will teach children what a woman in the real world might actually look like.
"Lammily is made using the same body I used to create Real Barbie,which used average (Centers for Disease Control) measurements," Lamm said.
He recently launched a fundraising website* to help build and distribute Lammily. Lamm said he will use the same concept as he did for his photos, but he will have to make some adjustments for the look of the doll to translate into tangibility.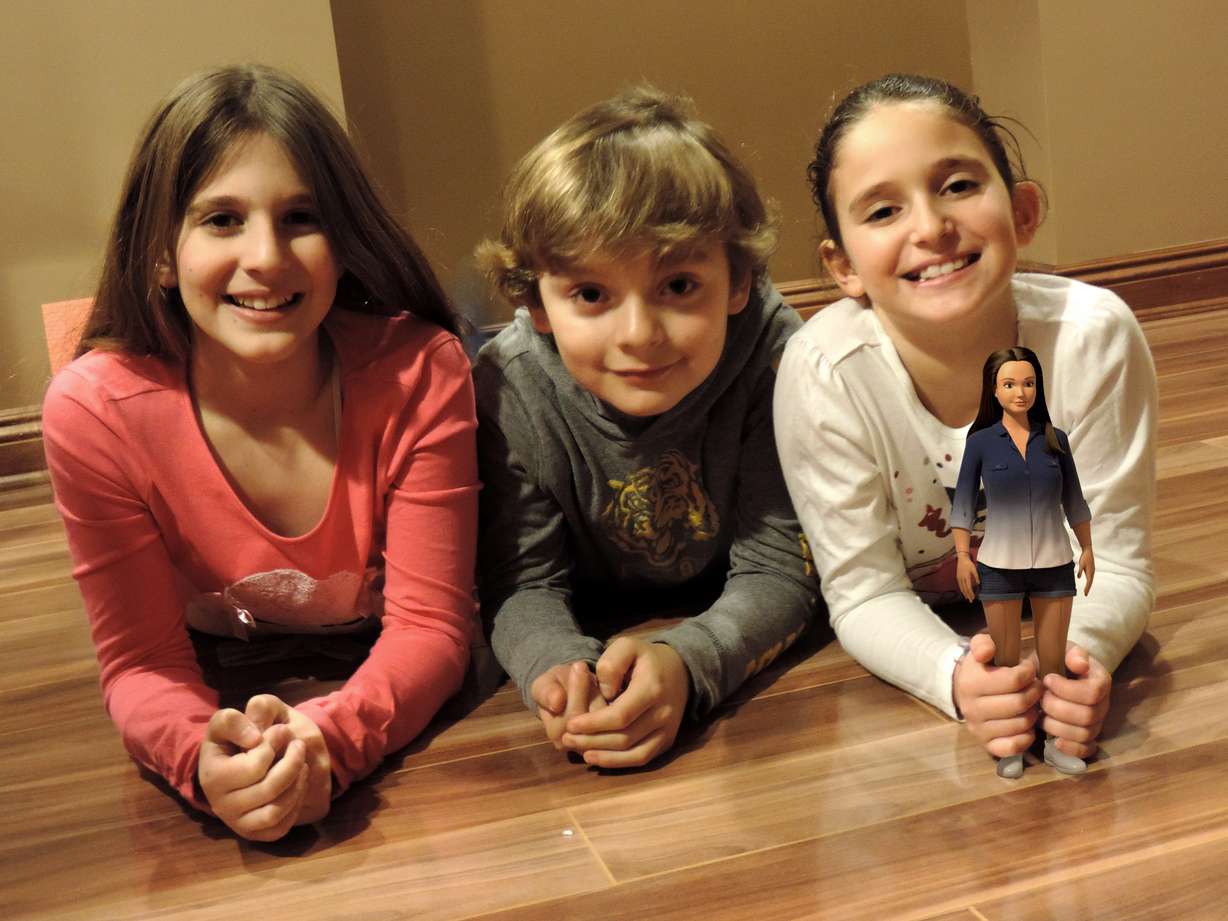 "Because Lammily had to be smoothed out for the manufacturing, the measurements aren't exactly the same as in the first project," Lamm said. "I kept the focus on making Lammily look like a typical girl, not so much on her exact measurements."
Lamm has raised more than $30,000 in less than two days to start designing and producing Lammily. He said he plans to first distribute the doll on a small scale, and then ramp up productions and hopefully sell Lammily all over the world.
"My hope is that this crowd funding is successful so that I can make the first production run for my backers," Lamm said. "Then I want to establish retail and/or online distribution channels that will allow me to make Lammily in different ethnicities."
Lamm said he plans on having the first of the Lammily dolls ready for limited distribution in November 2014.
---
\Disclaimer: ksl.com has not verified the accuracy of the information provided with respect to the account nor does ksl.com assure that the monies deposited will be applied for the benefit of the persons named as beneficiaries. If you are considering a deposit or donation, you should consult your own advisers and otherwise proceed at your own risk. *
×
Photos
Related links
Related stories
Most recent Utah stories