Estimated read time: 4-5 minutes
This archived news story is available only for your personal, non-commercial use. Information in the story may be outdated or superseded by additional information. Reading or replaying the story in its archived form does not constitute a republication of the story.
SALT LAKE CITY — A Pennsylvania man seeking custody of his biological child, who was born in Utah and adopted by a family in Tennessee, took his case to the Utah Supreme Court Tuesday.
It was there where attorney Wesley Hutchins argued that Pennsylvania law — not Utah law — should have applied in the case, given that Jacob Brooks and the child's mother were both residents of Pennsylvania. But under Utah law, Brooks could not intervene in the adoption because he was facing a sex crime charge in Pennsylvania.
"This case really revolves around the issue of whether a sex crime in Utah (law eliminates) any need to give notice to an out-of-state biological father," Hutchins said, noting that the statute reads as though Brooks was "guilty until proven innocent."
"If you are associated, accused, charged convicted of any type of sex crime, then you aren't entitled to notice," Hutchins said.
Brooks said he had just turned 18 when he met the girl, who told him she was 16. About a month into their relationship, he learned that she was only 14 and he broke off the relationship. Soon after, he learned she was pregnant with their child.
"At that point, all I cared about was getting my son," he said.
He went to an early appointment and heard the baby's heartbeat, but that was the last contact he had with the girl. Still, he said his family hired an attorney who notified the girl's family that Brooks wanted to keep the baby.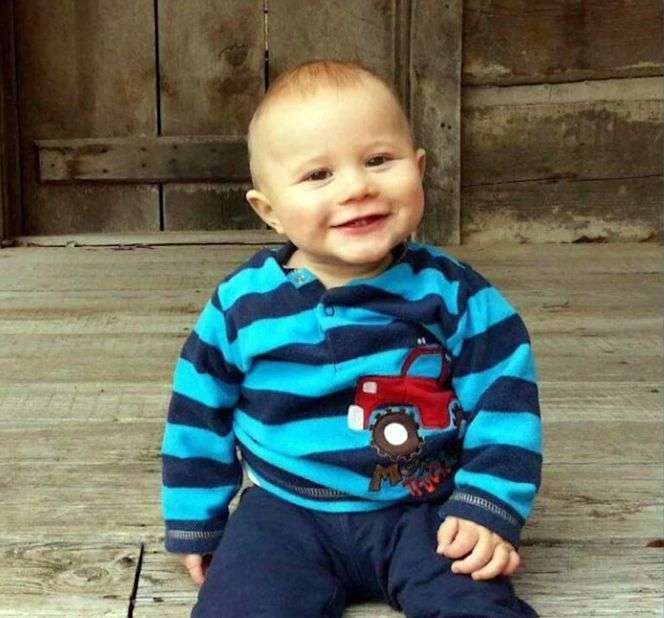 Months later, he was given an adoption packet from an agency in Utah. Brooks said he didn't think much of it because he wasn't going to sign any adoption papers. According to his stepfather, Chris Konieczny, Jacob Brooks' signature would be required for an adoption to go through in Pennsylvania, but Utah doesn't require the signature.
When he refused to consent to an adoption, the girl went to police, Jacob Brooks said. He was charged with statutory sexual assault, though he eventually pleaded guilty to a reduced charge.
Under Utah law, a biological father is not entitled to notice of an adoption, nor is his consent required if the child was the product of a sexual offense "regardless of whether the biological father is formally charged with or convicted of a criminal offense." Pennsylvania law is more limited, apparently narrowing the exclusion to instances of rape or incest.
Associate Chief Justice Ronald Nehring questioned why Pennsylvania law should apply over Utah law.
"They were residents of Pennsylvania," Hutchins said. "That's where the relationship was, where the child was conceived. (She) was simply coming to Utah, forum shopping in Utah, for no other reason than to cut out the birth father — cut out my client's due process (rights)."
Justice Thomas Lee pointed out that people often go to other states to take advantage of laws in those states. He asked for cases where a home state's law was given preference and reminded that they hear legal questions, not public relations campaigns.
"I'm not aware of any circumstances where we try and ascertain the motives of various parties and decide why one state law should apply as opposed to another," Justice Jill Parrish said.
Attorney Larry Jenkins, who argued in defense of the adoption, said Brooks gave the justices "absolutely no reason to make an exception" to the standard practice of applying Utah's laws in Utah adoptions.
"We have a long history where our courts apply Utah law," he said.
---
It's not a question of whether we apply Pennsylvania law to a Utah adoption case. Really the question is whether a father who impregnated a woman in a criminal sexual offense has a right to the child in the first place.
–Larry Jenkins, state of Utah defense attorney
---
He also said the filings in the case merely "throws a bunch of sticks on the table in the hopes that the court can piece it together." Ultimately, he said, the crux of the case goes far beyond state lines.
"It's not a question of whether we apply Pennsylvania law to a Utah adoption case," Jenkins said. "Really the question is whether a father who impregnated a woman in a criminal sexual offense has a right to the child in the first place."
Parrish questioned, though, what the courts should consider in cases where sexual offenses are alleged.
"Does it matter what he's actually convicted of?" she said. "Is the court entitled to take evidence of what actually transpires?"
Brooks has seen a few photos of the child sent to relatives soon after the boy's birth in January 2012. He said a Facebook post revealed the birth mother was in Utah and that he filed for paternity here, but the sex offense charge kept him from intervening in the adoption.
"It's hard to not see my son," Jacob Brooks, now 21, said. "There's not a day that goes by that I don't think about him."
The Utah Supreme Court took the matter under advisement. A ruling is expected in the coming months.
×
Photos
Related stories
Most recent Utah stories