This archived news story is available only for your personal, non-commercial use. Information in the story may be outdated or superseded by additional information. Reading or replaying the story in its archived form does not constitute a republication of the story.
John Hollenhorst reporting For the first time in almost 80 years, there's a confirmed sighting of a wolf pack in Utah. Five wolves were spotted running in a remote corner of the state.
In recent years, lone wolves have been trapped in Utah twice, but this is the first confirmed pack to enter the state since the last Utah wolves were exterminated in 1930.
There's no concrete proof the wolf pack was here--no photos or video, unfortunately. But the experts saw and heard just enough to convince them the wolf pack really did make a historic crossing into Utah.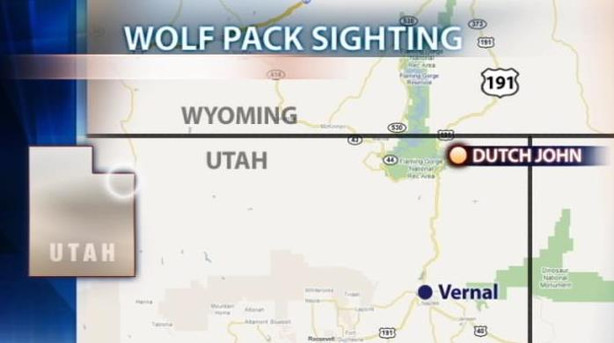 Wolves were wiped out in the lower 48 states early in the last century, exterminated to protect cows and sheep. But they're making a big comeback since their reintroduction in Yellowstone.
Since the mid-'90s, wolf packs have been spreading their range in Montana, Idaho and Wyoming. Utah experts have long expected their return, and now it's apparently happened.
Three weeks ago, a pilot landing at Dutch John Airport spotted five big dogs. The pilot is a veteran hunter with experience spotting wolves from the air in Alaska.
"He said wolves," explained Kevin Bundle, with the Utah Division of Wildlife Resources (DWR). "He was positive, 100 percent."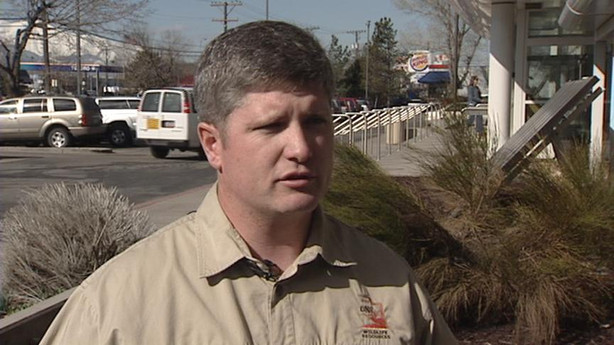 The pilot, Dave McDonnell, reported two blacks and three grays, which is an important clue. "Because coyotes don't have color phases like wolves do," Bundle said.
With such a credible sighting, experts flooded into northeastern Utah to confirm it. A few nights later, they found tracks in the snow from one or two wolves but couldn't get photos of the paw prints.
"We didn't find them until after dark, so we couldn't get photos because the flash just blinds you back; and it snowed overnight so we couldn't go back up the next day," Bundle explained.
But the clincher is what the searchers heard. They played a digital recording of a wolf and heard answering howls in the distance.
They're now officially listing it as a confirmed sighting, Utah's first pack since 1930. "Whether they're still there, we don't think so, or we think we would have picked them up by now," Bundle said.
They're still trying. For the last three weeks, they've been putting out roadkill carcasses of deer and elk, hoping the wolves will feed on them, so far, to no avail. The best guess is the pack went back to Wyoming, at least for now.
E-mail: jhollenhorst@ksl.com
×