This archived news story is available only for your personal, non-commercial use. Information in the story may be outdated or superseded by additional information. Reading or replaying the story in its archived form does not constitute a republication of the story.
SPRINGVILLE — Almost every day when Emily Jacobs wakes up, she looks at her hands and thinks about the things they can do.
On Feb. 9, 2010, Jacobs, 26, was retrieving clothing from the trunk of a friend's car in Boulder, Colo., where she was vacationing. Another car on the road lost control on the ice, pinning Jacobs between it and the rear of her friend's car.
"I remember thinking 'that wasn't so bad,' but when I looked down my right leg was gone. It was severed and lying underneath the car," Jacobs wrote online.
Since losing the lower portion of her right leg, Jacobs has spent hours in therapy, undergone 34 surgeries and changed her life to accommodate her limited mobility and healing.
"It was basically just dealing with one problem after the other," she told KSL.com.
Four years later, Jacobs is working on regaining a wider range of motion and is in the process of being fitted for her final prosthetic. The process takes months, molding the plastic socket to fit her needs exactly before fashioning a final socket using carbon fiber.
Before the crash, Jacobs was a student at Brigham Young University studying sociology. She loved to dance — especially tap — taking dance classes in college, and she loved to hike.
"I'm still active, I can't tap dance — at least not yet. But I still love hiking, doing everything I possibly can that doesn't require more than 20 minutes straight of walking," Jacobs said. "If I have rest every now and then I can do it. But for the most part, I think I can do just about what anyone else can do. It may be harder, but I can do it."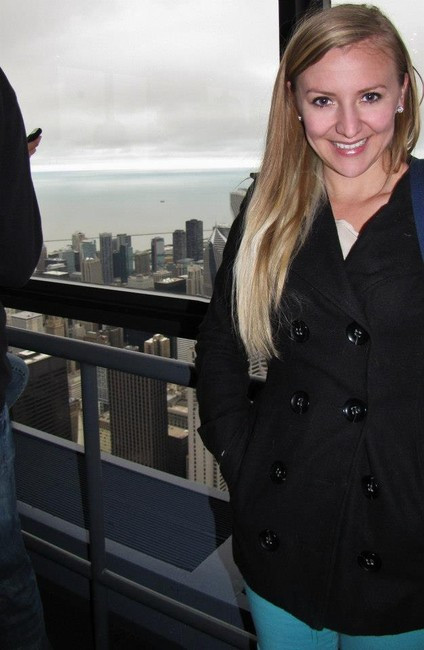 Instead of focusing on what she cannot do, she said she focuses every day on what she can do. She starts each morning with a simple ritual to help her: she looks at her hands.
While her surgeries have kept her from finishing school, Jacobs regularly plays the piano and takes free online courses on subjects that interest her. She loves to learn, even if she cannot attend class regularly, she said.
Jacobs is also active online, reading stories from others who have experienced amputations and sharing her story with others.
Her attitude, in part, has been influenced by advice given to her six weeks after her accident by a rehabilitation doctor.
"He told me, 'In a year this will all be behind you. Even if it's two years, this is temporary. In the long run, you'll look back in that rear view mirror and it will be behind you. Just keep in mind what you want the reflection to be,'" Jacobs said. "Basically, how I handled the situation was up to me, but I would always have to look back on how I handled that."
So she reads, plays the piano, has been traveling a bit and she makes plans for the future.
"I want to be a young, mid-20s person for the first time in a long time," Jacobs said. "I'm at the end of the journey where I can start working."
Jacobs plans to complete the last year of her education and work as a nanny in Colorado once her prosthetic is completed. While her life will not be the same as four years ago, she sees this as the end of a chapter.
"I just always kept in mind that it was temporary and when I look back on it, I want to be proud," Jacobs said.
×
Photos
Related Links
Related Stories