This story is sponsored by Young Automotive - providing customers with value, respect and understanding.
Call it the lure of the open road or a nostalgic homage to family vacations past, but there's just something magical about a good family road trip. As spring looms ahead, highway travelers begin studying maps, planning routes and choosing must-see sites (world's largest ball of twine, anyone?). But before packing the car and heading off onto that (asphalt) yellow brick road, family road-trippers should know which must-have items to throw in the car.
A plan
They say a failure to plan is a plan to fail. This definitely applies to road trips. Planning where to stop and spend the night in advance can help prevent accidents or emergencies caused by drowsy driving, running out of gas or other perils.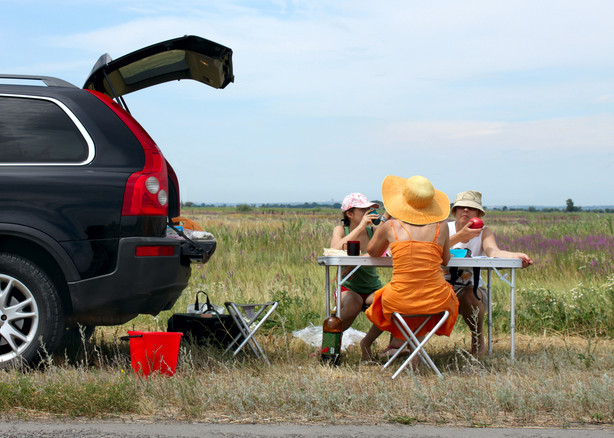 Some good maps
These days, most people have GPS map features on their smartphones. But for families embarking on the road less traveled, cell service may not always be readily available (a fact Robert Frost neglected to mention). A good set of current maps can go a long way — especially if Dad is the type to avoid asking for directions.
Toilet paper
Listen, sometimes things happen — but rest areas may not happen for another hundred miles. When traveling with kids, these little pit stops tend to be frequent. Keeping toilet paper or baby wipes in the car can keep traveling families prepared for the sudden stop.
Lots of snacks
Traveling kids can get pretty cranky. Traveling, hungry kids (and adults!) can get really cranky. Keeping some quick, easy-to-eat snacks on hand can go a long way in preventing hunger-fueled tantrums. So having a stash of crackers, nuts, granola and jerky is always a good idea.
Great music
Some people love the hum of the highway, but most prefer the hum of some great tunes. A road trip playlist complete with all the family favorites (anyone up for Disney's greatest hits?) can help boost the family morale.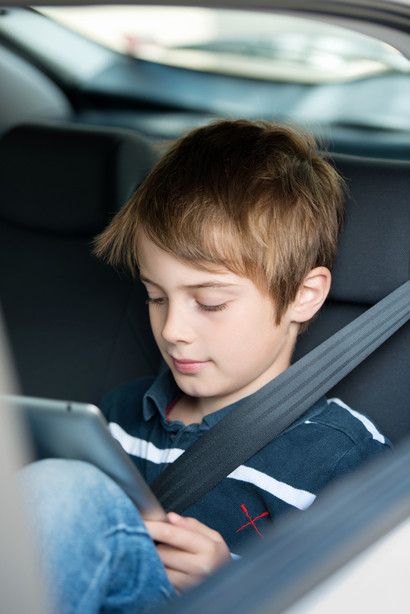 Pillows and blankets
On a long trip, there's nothing sweeter than the sound of sleeping children. Packing some comfy pillows and blankets can help promote this much-loved activity.
Portable DVD player (or tablet)
Keeping kids entertained on the road is a tough task. A good collection of family-friendly DVDs — along with a way to play them — can help kids pass the time (without throwing spit balls or punching sister in the nose).
Jumper cables, flashlight and spare tire
Preparing the car for a roadside emergency is essential for any road trip. Jumper cables, flashlights, spare tires, tools, road flares and spare keys can really come in handy in a roadside emergency.
A great vehicle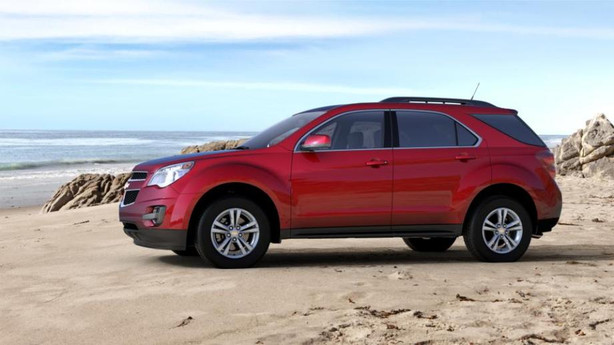 Family road trips can feel a lot like playing sardines — for hours. A car that is safe, comfortable, fuel efficient and has plenty of cargo space is imperative for a successful family trip. Crossover vehicles, like the 2014 Chevrolet Equinox from Young Chevrolet, treat the family (and the wallet) right. The Insurance Institute For Highway Safety awarded the Chevrolet Equinox the 2013 Top Safety Pick. Not only is the Equinox safe, it has plenty of cargo space with 18 storage compartments and a unique Multi-Flex Sliding Rear Seat that allows an additional eight inches of cargo room or leg room depending on your needs.
Cameras
When it comes to road trips, getting there is half the fun. When travelers save the camera for the stops and destinations, they might lose out on some fun (or possibly hilarious) memories. Photos snapped on the road (but only by a photographer who is not the driver!) can become family treasures.
Check out other related articles sponsored by Young Automotive Group.
×