PROVO — A new game built by BYU students aims to kindle the fire of reading among young children.
"Readers to the Rescue" leads players through story-book type game. When an achievement is unlocked, characters from the game introduce the players to various famous stories throughout the world of literature. Each achievement is also celebrated by opening a short animated film for players to watch.
Students from many disciplines came together to work on the project: Advertising, animation, film, graphic design, music and theater students collaborated to make sure everything in the game looked just right.
BYU student Melissa Manwill worked as the head illustrator on the project. She said things came together better than she could have imagined.
"We combined all our energies and talents and made something that no single person would have been able to make on their own," Manwill said. "We all made connections with other students we might not have otherwise met. We're better off because of it. I certainly feel that I am."
The game was created through BYU's Laycock Center, a collaborative organization that provides funding for student innovation projects. Jeff Sheets is the director of the Laycock Center and said he couldn't be happier about the way the reading game turned out.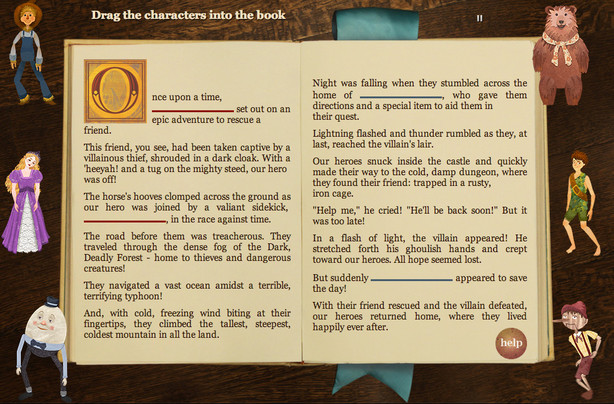 "It doesn't matter where you read, it matters that you read," Sheets said. "We tried to use the same technology that takes these kids away from reading to bring them back to reading."
"Readers to the Rescue" has since been picked up by the Library of Congress and is featured on its website.
John Sayers, the Library of Congress communications officer, said he is excited to see how the game works when it comes to encouraging kids to read.
"I had no idea how wonderful it was going to be," Sayers said. "Everyone is tickled. I don't think anything we've ever done along these lines ties so directly into reading and does it in such a delightful manner."
"Readers to the Rescue" is available to play online for free at read.gov and works on mobile devices and desktop computers.
×
Related Links
Related Stories