Estimated read time: 1-2 minutes
This archived news story is available only for your personal, non-commercial use. Information in the story may be outdated or superseded by additional information. Reading or replaying the story in its archived form does not constitute a republication of the story.
NUTSVILLE — This video was sent to KSL.com and we kept watching it and decided we should throw it up on the Have You Seen This.
First things first here: We do not condone ruining property, trying insanely dangerous stunts or riding your bike with no back tire. Now, with that said, this video is nuts.
Tate Roskelley is a Salt Lake native and his friends have dubbed him the "most creative BMX bike rider on Earth."
I don't know if I'm ready to give him that crown, but he's making a good case.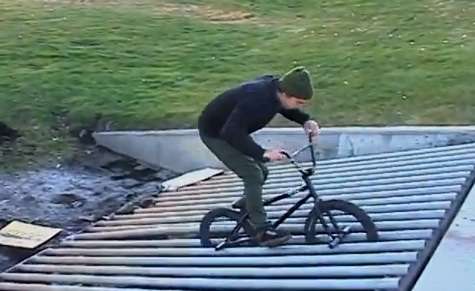 Roskelley's stunts remind me of the crazy "tricks" your tried to pull off on your bike when you were a 10-year-old. The difference here, however, is the fact that Roskelley can actually pull these stunts off and he makes them even more elaborate and crazy than 10-year-old you did.
Take a look at the video The Come Up sent us and let us know if you think Tate Roskelley is "The most creative BMX bike rider on Earth."
×
Related links
Most recent Utah stories