PROVO — Coming up on the last lap of the season, BYU basketball is firmly on the bubble for admittance into the NCAA Tournament. In his latest bracket prediction, ESPN analyst Joe Lunardi has BYU on his "first four out" list — meaning he believes the Cougars are close but will not be dancing based on their resume thus far.
The final 11 games (and the West Coast Conference Tournament) will decide whether BYU basketball will return to March Madness or be relegated to the NIT again. Looking into the crystal ball, here is what will need to happen to earn BYU a berth into the NCAA Tournament.
Strong guard play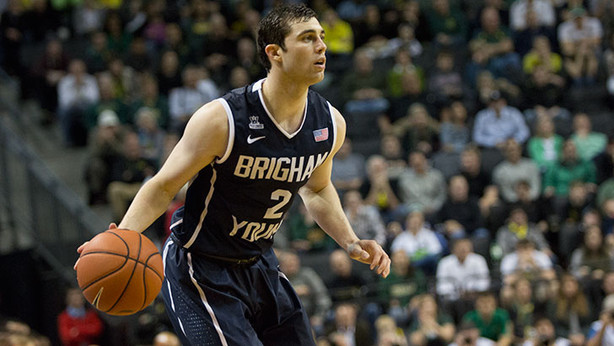 In BYU's best year (2010-2011) under coach Dave Rose, the Cougars' star players were their guards, Jackson Emery and Jimmer Fredette. While none of the players on the current BYU squad match Fredette's offensive explosiveness or Emery's ability to shut down opponents, the guard unit of the team has a lot of ability. Kyle Collinsworth has been the basketball team's version of Kyle Van Noy with his propensity to fill up the stat sheets. Matt Carlino has played inspired basketball since he was taken out of the starting lineup a few weeks ago — he looks hungry and is staying within the flow of the game.
Skyler Halford provides the team with another dangerous scorer when he is on and Anson Winder is coming off one of his best collegiate games. If the guards can continue to stay hot, the odds are good that BYU will finish the season strong.
Eric Mika's good health and ability to stay out of foul trouble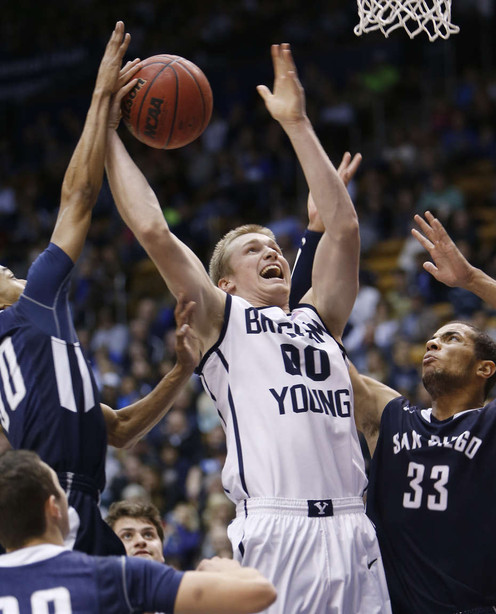 Through the first 20 games of his collegiate career, Eric Mika has already established himself as a force in the paint. On the season, he is averaging 13.5 points and 6.2 rebounds a game. When he is in the lineup, he gives the Cougars the ability to run an inside out offense that keeps opponents off-balanced. However, he has missed significant minutes due to either foul trouble or injuries. When Mika is not on the court, the Cougars have no real scoring threat from their front court, making the team more one-dimensional on offense. If Mika can remain healthy and stay on the floor for extended minutes, BYU opponents will have to pick their poison of which defensive scheme to employ against the Cougars.
Players understanding and embracing their roles
As the season has waned, the role of each player has become more defined. Collinsworth has become the slasher who gets to the hoop himself or sets up his teammates for easy baskets. Carlino is an explosive sixth man. Nate Austin provides rebounding and solid defense. Mika is BYU's inside scoring presence. Tyler Haws is BYU's primary scorer and Skyler Halford provides the Cougars with another scoring threat.
During BYU's five-game winning streak, each player seems to have bought into his role, which has made the Cougars a more complete and dangerous team. If the players can stay united and complement each other for the rest of the season, all indications are that BYU will stay hot.
BYU's good wins get stronger and their bad losses become less damaging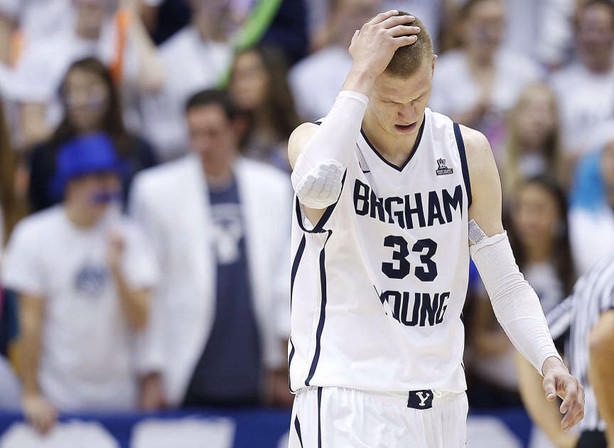 This factor, as it relates to prior opponents, is completely out of BYU's hands. BYU's early wins and losses are unchangeable. However, their opponents' performance in the rest of the season will still have a major impact on BYU's postseason destination. Two of BYU's best wins are becoming stronger as the season progresses with Texas knocking off two straight ranked teams and Stanford riding a three game Pac-12 win streak. If Texas and Stanford can make a good run, it will improve BYU's attractiveness to the NCAA bracket committee.
On the other hand, BYU also has two embarrassing losses against Pepperdine and Loyola Marymount. LMU has lost six straight games and Pepperdine is by no means a powerhouse team. If the two teams can right their ships some and finish strong, it will go a long way to polishing over those two losses for the Cougs.
Similarly, BYU needs to add a few more quality wins to its resume. It needs to at least split its contests with St. Mary's and Gonzaga to bolster its good wins column. If the Cougars can pull out some wins against these two quality teams and avoid another letdown to a mediocre WCC team, BYU's two bad losses will be easier to overlook and chalk up to a rough stretch of the season for committee members.
The starters remaining fresh through the end of the season
Of BYU's five conference wins, only two were complete blowouts (Marriott Center contests against LMU and San Diego). While the other three did not come down to the wire, they were close enough that BYU was forced to keep its starters in late in the game. The Cougars will need to win more games going away and allow their starters to rest.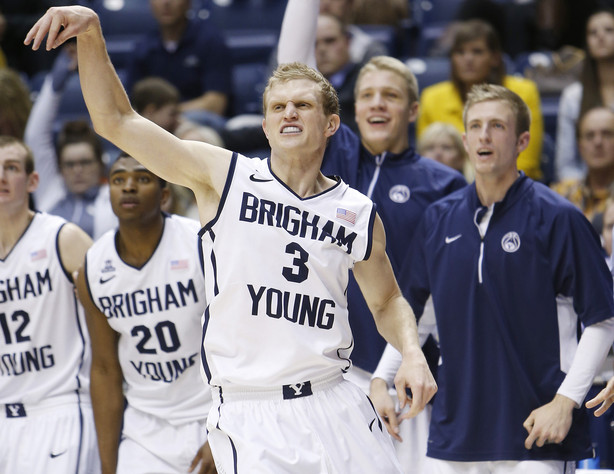 This is particularly important because two of BYU's primary contributors, Mika and Collinsworth, may not have built up the endurance to complete a full Division I schedule with Mika being a true freshman and Collinsworth recently returning from an LDS mission. If BYU can handily beat teams it is expected to beat in conference, it will be able to save energy for games against its closest challengers (Gonzaga and St. Mary's) and make a run in the WCC tournament.
Conclusion
The 2013-14 season has been an up and down year for the Cougars. They hung tough with and knocked off some quality teams early in the season before they began a four-game skid, including two ugly conference losses. It appears that BYU has righted the ship and the team controls its own destiny. The team, coaches, and fans will see how far this team has come when it plays before a hostile crowd in Spokane against the Zags on Saturday.

Dylan Cannon is a contributor to KSL.com. You can contact him on his Twitter account @DylanCannon11.
×