Estimated read time: 1-2 minutes
This archived news story is available only for your personal, non-commercial use. Information in the story may be outdated or superseded by additional information. Reading or replaying the story in its archived form does not constitute a republication of the story.
SPACE — Christopher Nolan has become one of the most popular filmmakers of our time and the first trailer for his new film; "Interstellar" is now online.
It was announced the trailer would premier with "The Hobbit: The Desolation of Smaug," but for those who can't get to the theater this weekend, we've got your back.
The nearly two-minute trailer doesn't give much when it comes to story and it features more archive footage than footage from the film, but it still manages to piqué our curiosity.
According to Paramount the plot revolves around "the adventures of a group of explorers who make use of a newly discovered wormhole to surpass the limitations on human space travel and conquer the vast distances involved in an interstellar voyage."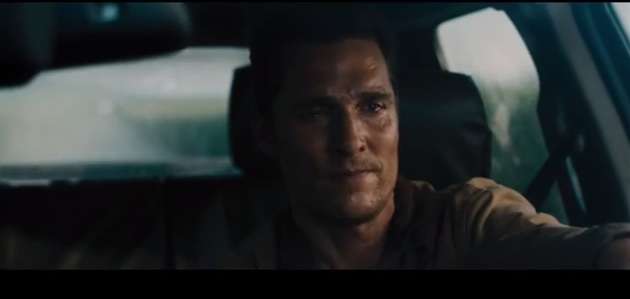 The trailer doesn't really give us any of that as star Matthew McConaughey narrates and we see images of the first space launch, breaking the sound barrier and the final return of the shuttle Discovery.
With the anticipation of Nolan's first post-Dark Knight film the trailer is a bit of a let down considering we didn't get to see much by way of new footage and story, but this wasn't a total surprise. Nolan is notorious for playing his cards close to the vest and we wouldn't expect "Interstellar" to be any different.
"Interstellar" is due in theaters on November 7, 2014.
What did you think of the trailer? Does it get you excited about the new film? Let us know on the comment boards, Facebook, Twitter or send an email.
×
Related links
Most recent Entertainment stories