Estimated read time: 3-4 minutes
This archived news story is available only for your personal, non-commercial use. Information in the story may be outdated or superseded by additional information. Reading or replaying the story in its archived form does not constitute a republication of the story.
This story is sponsored by Harmons. Want to talk to us in person? Stop by your local Harmons today for fun, friendly food advice.
SALT LAKE CITY — Every week one of the chefs from Harmons Grocery Stores will be answering your toughest culinary questions. No question is too big or too small and each week we'll award a pair of Harmons cooking school passes to one lucky viewer whose question is selected. Email your questions to askachef@harmonsgrocery.com.
This week's question comes from Christine:
"After Thanksgiving I know we're going to have a lot of leftovers. Do you have any recipe ideas or tricks that will make sure leftovers from our feast won't go to waste?"
One of the greatest parts about the Thanksgiving holiday is all of the delicious leftovers. A sandwich piled with turkey, stuffing and a smear of cold cranberry sauce is hard to beat.
The web is full of delicious recipes for leftovers. From pies and casseroles to chimichangas and the Thanksgiving leftover burger, there are thousands of great recipes and ideas from chefs and home cooks alike. One of my favorite websites for leftover ideas is Foodista.com.


What culinary questions do you have? Let us know! Email our Harmons chefs at askachef@harmonsgrocery.com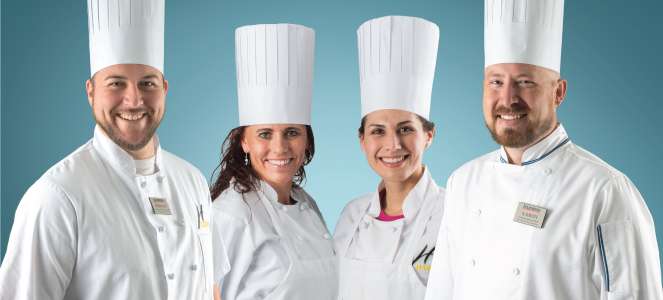 Or, you can try one of my favorite personal creations -
The Thanksgiving Leftover Tart: Ingredients:
1 package frozen puff pastry
1 cup leftover stuffing
1 cup leftover turkey coarsely shredded or rough chopped
1 cup leftover vegetables or a half a bag of thawed mixed veggies
1/2 cup leftover gravy
1/4 cup cranberry sauce (optional)
Directions:
Related:
1. Preheat oven to 400F and thaw both sheets of puff pastry on parchment paper.
2. Mix stuffing, turkey, vegetables, and cranberries together to form filling.
3. Spread filling over sheet of puff pastry about an inch deep. Be sure to leave at least one inch on all sides to allow for sealing the top of your tart.
4. Crack an egg and mix to create an egg wash.
5. Lightly brush the edges of the puff pastry.
6. Place filling in center of puff pastry.
7. Place second crust on top and gently fold edges to seal or use a fork and create a decorative seal using the tines.
8. Take the back of a knife and score a diagonal crisscross pattern in the top.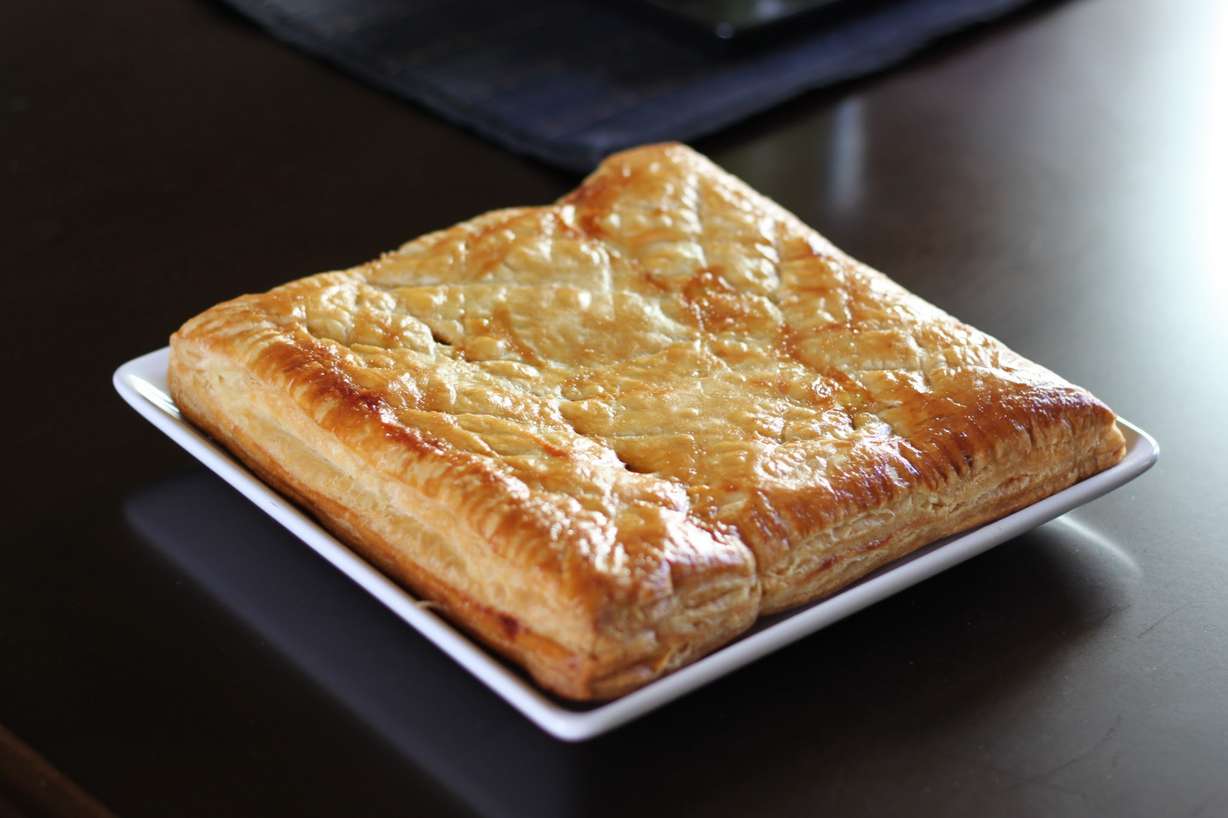 9. Use the sharp side of the knife to make four 1-inch slits in top for steam to escape.
10. Brush top with egg wash and bake for 30 minutes (or until top crust is brown and filling is hot).
It is important to keep in mind that leftovers can potentially be dangerous if not handled properly. Leftovers should be cooled to 70 degrees within two hours of serving and 40 degrees no more than four hours later.
To help achieve this, divide your portions into smaller sizes to allow them to cool to room temperature quickly. When placing leftovers in the refrigerator to finish cooling don't cover them until they have reached the final cooling temperature. Leftovers should typically be enjoyed within 4-7 days of Thanksgiving.
For more cooking tips, tricks and ideas visit HarmonsGrocery.com. Happy Thanksgiving!
Check out other Ask a Harmons Chef articles here.
×
Related links
Related stories
Most recent Utah stories