Estimated read time: 2-3 minutes
This archived news story is available only for your personal, non-commercial use. Information in the story may be outdated or superseded by additional information. Reading or replaying the story in its archived form does not constitute a republication of the story.
Amanda Butterfield reportingThe hammering and building at the University of Utah Medical Center should all be over in about a year.
The center is undergoing a $120 million renovation and expansion project.
New parts of the building already have been moved into, and by the end of this week, they'll be on a new computer program that eliminates the need for paperwork.
Crews have been working on this project since 2001. Chief Nursing Officer Margaret Pearce said, "Our big focus was patients and the patient experience."
The feel of the completed section of the new hospital has been a pet project of Pearce who has been taking input from everyone. "We listened carefully to not only what the patients were telling us they want so they can have a great experience, but also the staff who works closely with our patients everyday," Pearce said.
The building has colorful artwork. Pearce said, "It's all designed to be soothing, quiet. A healing environment is really our goal here."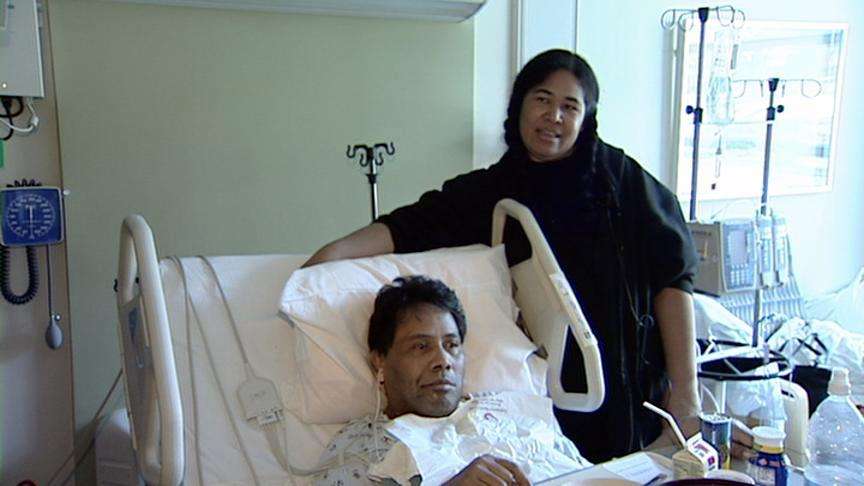 You won't hear a lot of noise in the completed section of the new hospital. Pearce said, "It's very quiet so people are relaxed, and they don't have the stress of all the noise and unfamiliar noises." Pearce said when you have a quiet environment, you actually heal better and faster.
In the single patient rooms, there's an area for family, computer access, a flat-screen TV and a pullout bed.
The bathrooms are large enough to fit a patient hooked up to an IV and three nurses in case assistance is needed.
The staff will also notice something different. Pearce said, "The nurse's station is in a point so they can see all of their patients."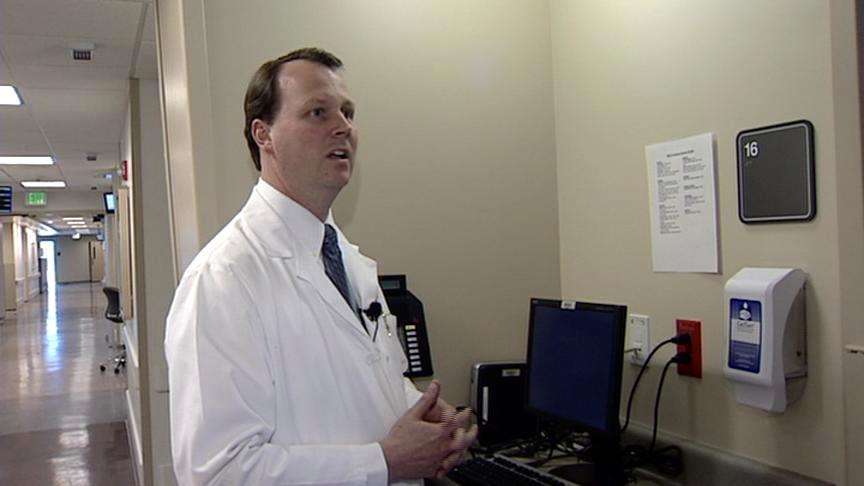 The staff also has workstations on wheels that can be rolled into any patient's room. This Saturday, the hospital is upgrading its computer system, so all patient orders will be done on the computer, no more paperwork. "No more written orders, everything is electronic now," said Dr. Michael Strong of the University of Utah Medical Center.
One more building is left to be constructed, and when it's done, the $120 million project will be complete. And even though it's not all done, patients love it. Fipe Kefu said, "Oh, we love it here. This is the best hospital we've ever been."
When the new Provider Order Entry System kicks in on Saturday, the hospital does have a backup plan if the system fails: Staff will go back to pen and paper, and we're told patient care won't be affected.
×