This archived news story is available only for your personal, non-commercial use. Information in the story may be outdated or superseded by additional information. Reading or replaying the story in its archived form does not constitute a republication of the story.
SALT LAKE CITY — Metallics, silks and furs were all found in large doses at the grand parties thrown by the infamous Great Gatsby, and they can come together to make a flashy period costume fitting for any celebration.
It can be hard to find a lot of pieces from the 1920s in good condition, but some modern clothing can provide the same feel. The most recent movie remake of "The Great Gatsby" lent a modern take on the decade, so it gave a lot of room to play, according to local vintage shop owner Missy Baber.
Here are some things she suggested looking for to help pull off that vintage look.
Movement
Baber has been running Misc., located at 272 S. 200 East in Salt Lake City, for five years. She was recently asked to use her vintage expertise to help others get their Great Gatsby glam on for Halloween and New Years at a City Library event.
Movement was a key element of clothing during the time "The Great Gatsby" was written, she said.
"I feel like everything in that time was made for dancing," Baber said. "They were either going to a party or planning a party."
Soft Tones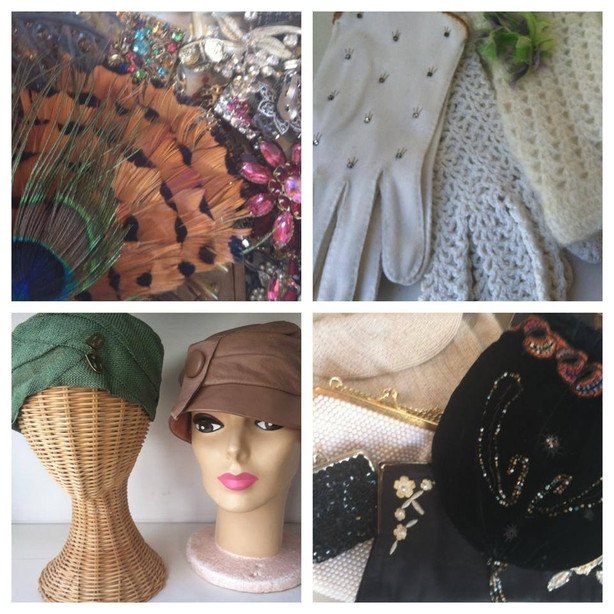 Golds and cremes were popular during the roaring twenties, with even men wearing white, creme and silks that were elegantly glamorous, Baber said. Metallic shoes can help pull off the look, and heeled Mary Jane's are an easy shoe for women to find that matches the period. Even everyday shoes, like low heels embellished with rosettes for women, can provide a comfortable modern alternative. Men wore a lot of spectator shoes, Baber said.
Detail
Simple accessories can really change a look, she said. Art Deco prints are easy to find and play with, and anything with fur, beading or intricate detailing can help give depth to the look. Baber suggested using vintage lingerie to embellish the feeling, and doing hair and makeup in the period's style can also help put on the finishing touches and pull everything together.
Wearable
Baber emphasized the importance of "wearable vintage." This attitude reflects the one of the period, when fashion was often focused on the ease of taking things from day to evening, she said. If you choose to purchase a vintage item, you should make sure you can wear it comfortably to a party.
"These pieces can really work into your everyday life beyond Halloween or your New Year's party," Baber said.
Have fun
Above all, the most important part of getting dressed up is having fun, she said. Getting ready with friends can help you feel more comfortable and confident.
For those hoping to take their Great Gatsby lifestyle to the next level, The City Library in Salt Lake City is continuing their "how to" series on the "The Great Gatsby." A dance instructor will be offering free lessons on how to Tango on Nov. 5, and the Foxtrot and Charleston will be taught on Nov. 12 at 7 p.m.
×
Photos
Related Links
Related Stories