Estimated read time: 3-4 minutes
This archived news story is available only for your personal, non-commercial use. Information in the story may be outdated or superseded by additional information. Reading or replaying the story in its archived form does not constitute a republication of the story.
SALT LAKE CITY — It's one of the most startling phone calls you could ever receive: "There's a warrant out for your arrest."
The caller may say that if you don't settle up now, you're going to jail. But is that really how officials would handle the situation or is it a scam?
Karen VanCamp supposedly was in trouble. The county was after her for credit card fraud. She had no idea until she got some phone calls and voicemails.
"First it was a woman, and then it was a man. Then it was a man who was very stern at the end," she said.
The callers identified themselves as legal counselors and told VanCamp she was being summoned to civil court.
"I've been retained to serve documents from your court, either at your residence or your place of employment," a phone message said.
Then they told her a warrant was out for her arrest and police would be on their way. However, the callers gave her an out. The threat of arrest, the summons, the credit card fraud allegations all would disappear if she settled out of court, over the phone.
"That's when I figured something was up," VanCamp said. "They're very pushy individuals trying to get money."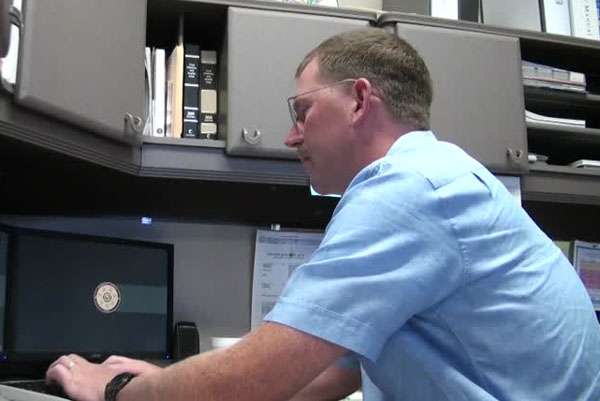 Sgt. Del Schlosser with the Iron County Sheriff's Office said authorities have dealt with an even more confrontational variation of the scam. A man saying he was from a law firm called an Enoch woman and browbeat her into wiring him $485 for an unpaid payday loan she never had. Apparently it wasn't enough.
"The following day she received another call from the scammer stating she owed more money," Schlosser said.
When she refused, the scammer called the sheriff's office.
"We believe he was confirming this was a law enforcement number and that this was a law enforcement agency," Schlosser explained.
Once confirmed, the scammer called the woman in Enoch a third time. This time, the sheriff's office's main number showed up on her caller ID. The number had been changed to look like the real thing.
"He advised he was a law enforcement officer, told the victim he was coming out to arrest her if she did not send him the money," Schlosser said.
What the scammer did not know was the victim had called the real police. An officer was at her house when the scammer called back. The woman handed the phone to the officer.
"The caller got very agitated, swore at the officer, used foul language and he requested he call from an office phone number," Schlosser said.
He pointed out that if there really is a warrant out for your arrest you will not get a phone call.
"We do not call people to tell them we're coming to arrest them. We do not go out to your house to demand money for a civil action," he said.
VanCamp fears the threat of jail time - no matter how bogus - will snag many more people.
"There are others like that out there and I worry about them as well as the innocent younger people," she said.
The scam works because of fear. You can tell it's a scam because if you are in real trouble with the law, the authorities will knock on your door. They won't call you and demand that you pay them.
×
Photos
Related Stories