This archived news story is available only for your personal, non-commercial use. Information in the story may be outdated or superseded by additional information. Reading or replaying the story in its archived form does not constitute a republication of the story.
ST. GEORGE — A former Washington County sheriff's deputy has been fired and booked into jail for investigation of sexual misconduct with prisoners at the Purgatory Correctional Facility.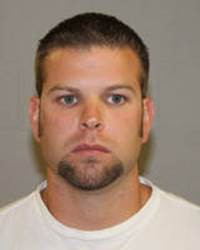 #thayer_mug
Officials were tight-lipped about the investigation into Steven Garrett Thayer, 27, a St. George resident and corrections deputy with the Washington County Sheriff's Office.
Jail records indicate Thayer was booked into jail Tuesday for investigation of seven misdemeanor counts of custodial sexual misconduct and one felony count of custodial sexual relations. He later posted bail.
"We feel very badly when any employee breaks the public trust associated with their position, and in this case we have taken decisive action. I can say, at this time, that Mr. Thayer is no longer an employee with Washington County," Washington County Sheriff's spokesman Nate Abbott said.
Abbott confirmed that an internal investigation by the sheriff's office has concluded. The Washington County Attorney's Office is leading a criminal investigation.
×
Photos