UTAH COUNTY — In October 1994, Brad and Brenda Horrocks were newly married and eager to start a family.
Full of hope and excitement, they began to watch for signs that baby would be on the way. But after months of disappointment the couple sought a physician's help. At the time they were told pregnancy was possible, but they would need some assistance.
"A few years later after a 'little help' had turned into a lot of help," Brenda recounted. "After many trips to the ER with complications from fertility medications, we began to realize being parents was more important to us than being pregnant."
So, in 1998 the couple began submitting paperwork for adoption. Two years later they were blessed with a beautiful baby girl.
"We will never forget the day we met our daughter's birth mother and will never forget having her placed in our arms by her birth grandmother." Horrocks continued, "There was never so much joy and yet we realized while we were blessed with joy, there was a young girl who was experiencing pain because of her courageous act and love for her daughter. We were forever changed that day."
---
After many trips to the ER with complications from fertility medications, we began to realize being parents was more important to us than being pregnant.
–Brenda Horrocks
---
Two years later, the couple welcomed another daughter through adoption after which they decided to give fertility treatments one last try. Sadly, Brenda ended up on bed rest with a life-threatening complication from the treatment. It was this that made the couple decide to close the book on treatments and "look forward with faith."
The Horrockses have since adopted two little boys, one of whom, came as a result of serving as foster parents. After fostering seven children, and saying goodbye to all of them, a young lady who had been in foster care placed her baby with the Horrocks family in August 2009. This young lady wanted to give her baby a "mom and a dad and a happy life;" something she stated she never had.
"Adoption has changed our lives forever," Brenda said. "We come to realize that just as we dreamed of a family all our own we know there are children with the same dream. We realize had we been able to build our family like everyone else, we would have missed out on so much learning and so much joy."
The Horrocks' have not only seen adoption help their family, but through involvement on local and national adoption boards, they have seen the effect it has had on thousands.
In their current role as chairs for a nonprofit organization called United For Adoption, the couple is working to promote and protect adoption. The couple will be hosting the first annual United For Adoption Conference that will be held at Utah Valley University on Nov. 9 from 9 a.m. to 4 p.m., and will have Amy Iverson from KSL's The Browsers as a keynote speaker.
The conference is not just for those involved with adoption. As mentioned on the event page, "This conference is for any and all friends of adoption: birth families, adoptive families, couples hoping to adopt, adoptees, adoption professionals and adoption fans."
To find out more about the event or to register, visit t2013ufaconference.evenbrite.com. Vendors are still being accepted. If interested, send an email to unitedforadoption@gmail.com.
Find out more at the UFA Facebook page or unitedforadoption.blogspot.com.
---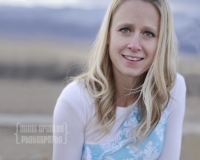 About the Author: Arianne Brown
Arianne Brown is a mother of six who loves running the beautiful trails around Utah. For more articles by Arianne, "like" her Facebook page, follow her on Twitter @arimom5, or visit her blog, timetofititin.com.
×
Photos
Related Links
Related Stories