WEST JORDAN — Some West Jordan residents aren't happy they woke up to the sounds of chainsaws Wednesday morning. Rocky Mountain power is cutting down vegetation for what they say are safety reasons.
Rocky Mountain Power cut down several trees, saying the big problem is what's known as an easement.
"Unfortunately, a lot of these trees were planted in violation of the easement," said Travis Jones, senior forester with Rocky Mountain Power.
Easement is the distance from the power line homeowners can place tall growing trees. The power company started cracking down Wednesday.
"If for the last 20 years trees have been okay, why all the sudden change?" asked West Jordan resident and homeowner Chris Erickson.
Erickson says he's been trying to negotiate with Rocky Mountain Power for weeks.
"They've been pruning it for this whole time but now they say it's an unacceptable risk to have the trees," Erickson said.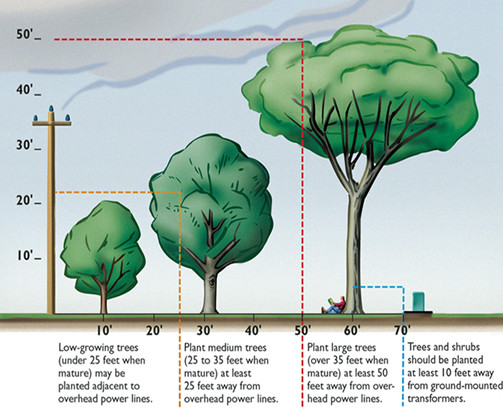 Jones says it's all in an effort to avoid potential problems.
"We have a lot of incompatible trees this line running through here is 46000 volts," Jones said.
And with that high voltage, he says safety for all the people and children around the line is another top priority.
"A lot of folks had questions, but putting easements aside, the safety component is the biggest concern here," Jones said.
But Erickson says when he bought the home a few years ago, the trees were already here and that was a big factor in purchasing his home. He says his backyard gets a lot of sun during the day.
"This just gets beat on and the kids can only play out here because of the trees," Erickson said.
Rocky Mountain power says they are working with homeowners to buy smaller plants that won't be a safety hazard.
×
Photos
Related Links
Related Stories