This archived news story is available only for your personal, non-commercial use. Information in the story may be outdated or superseded by additional information. Reading or replaying the story in its archived form does not constitute a republication of the story.
SALT LAKE CITY — For one month a year, everyone in the film and television industry agrees, it's OK to be scared. Beginning Oct. 1, theaters and cable channels pump out the spooky fare, since Halloween is the only holiday that celebrates bring frightened.
It's not always easy to find films that are fun and spooky and still good for the whole family. So this year, work your way through October with this list of 31 family-friendly fright films that will take you all the way to Halloween with movies that will keep you leaving the hall light on at bedtime. This week: Oct. 9 through 16.
Oct. 1: Oct. 9: "Labyrinth" (1986)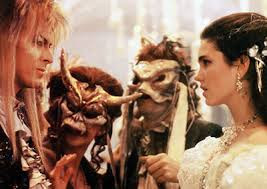 Jim Henson's followup to the dark fantasy of "The Dark Crystal," in which he decided to find a halfway point between the darkness of that with the broad family appeal of The Muppets to create the musical-fantasy "Labyrinth" (the world of fantasy and myth were touchstones of Henson's career, as he would later revisit in the television series The Storyteller). Starring rock icon David Bowie as the mysterious and charismatic Goblin King, with an early performance from Jennifer Connelly (who would later win an Oscar for her work in "A Beautiful Mind"), "Labyrinth" is a little more wild and fun than Henson's last outing, with lively musical numbers and a screenplay from "Monty Python's Flying Circus" alumnus Terry Jones.
Oct. 1: Oct. 10: "The Wolf Man" (1941)
One of the last of the major Universal horror icons to reach the big screen in Universal's golden age of monsters ("Dracula," "Frankenstein," "The Mummy" and "The Invisible Man" all crept onto the screen in the 1930s, and "The Creature from the Black Lagoon" wouldn't arrive until 1954), "The Wolf Man" stars Lon Chaney Jr., son of the famed silent film star. Sharing the screen with Chaney are Claude Rains and Bela Lugosi, actors who had already anchored their own Universal horror films with "The Invisible Man" and "Dracula," respectively. Only two years after "The Wolf Man," Universal would double down on the monsters, creating "Frankenstein Meets the Wolf Man" and a franchise of monster crossovers that would only end when they all met Abbott and Costello.
Related:
Oct. 1: Oct. 11: "Sarah Landon and the Paranormal Hour" (2007)
A micro-budgeted indie horror film directed by Lisa Comrie and made with many of her family members (in an interview with the NYC Movie Guru, Lisa discussed writing the script with her uncle, John Comrie), "Sarah Landon and the Paranormal Hour" is a small film that got lost in a year where horror was about taking old concepts and making them darker and more violent (a remake of the original "Halloween" and another Hannibal Lecter film, "Hannibal Rising"). Comrie aimed her film at teens and tweens, and what results is a fun family film that was intended to be the beginning of a franchise, but has yet to produce another entry.
Oct. 1: Oct. 12: "Wait Until Dark" (1967)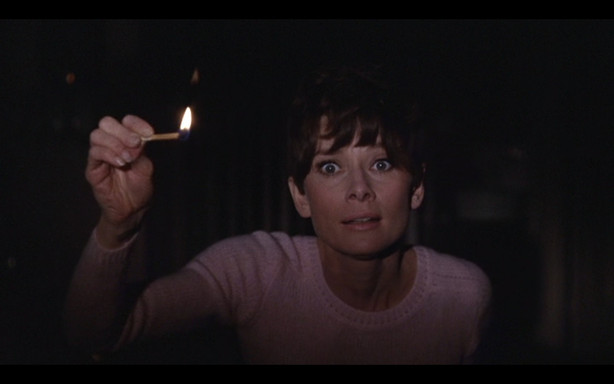 Based on the play by Frederick Knott, "Wait Until Dark" is a taut thriller about a blind woman who is besieged in her apartment by criminals who are searching for drugs they believe are hidden in her apartment. A stunning and vulnerable lead performance from Audrey Hepburn (for which she was nominated for an Oscar) is balanced by the brilliant malevolence of Alan Arkin and Richard Crenna as the ruthless criminals intent on finding their prize. One of the most tense final acts in thriller history, "Wait Until Dark" is the rare horror film that will make you reconsider turning the lights ON.
Oct. 1: Oct. 13: "Coraline" (2009)
Based on the Hugo Award-winning book by author Nail Gaiman (who also wrote the popular graphic novel series "Sandman") and directed by "The Nightmare Before Christmas" visionary Henry Selick, "Coraline" is a story of a girl who trades in her unhappy home life for a fantastical new world that is much darker and more sinister than she could ever imagine. A film of stunning visuals and brilliant story, with a great voice cast including Dakota Fanning and Ian McShane, the film also has a great message about appreciating the family you have, no matter your disagreements.
Oct. 1: Oct. 14: "The House on Haunted Hill" (1959)
One of the great haunted house films of the classic era, "The House on Haunted Hill" was produced and directed by William Castle, a filmmaker long known for his horror gimmicks. In the introduction of the book "House on Haunted Hill: A William Castle Annotated Screamplay," director Joe Dante talks about Castle's use of Emerg-O for the film, which was little more than swinging a glow-in-the-dark skeleton through the theater over the heads of moviegoers at a particularly frightening moment in the film. Though few in the theaters were likely frightened, the film itself still has some genuine scares and at least one brilliant performance from horror's spookiest voice, Vincent Price.
Oct. 1: Oct. 15: "Escape to Witch Mountain" (1975)
From the mid-1970s to the late 1980s, Disney released several films that were family-friendly but dark and moody in an attempt to capture the horror and suspense audience. The first of those was the science-fiction thriller "Escape to Witch Mountain," based on the novel by Alexander H. Key. A story of two orphan children with mysterious powers who are trying to return to their home (wherever that might be…), the cast is full of great actors near the end of their careers; Eddie Albert is the helpful vacationer, and Donald Pleasance and Ray Milland play the villains. One of the two child stars is still working today, albeit in a very different capacity: child actress Kim Richards and her actress sister Kyle are now two of the "Real Housewives of Beverly Hills."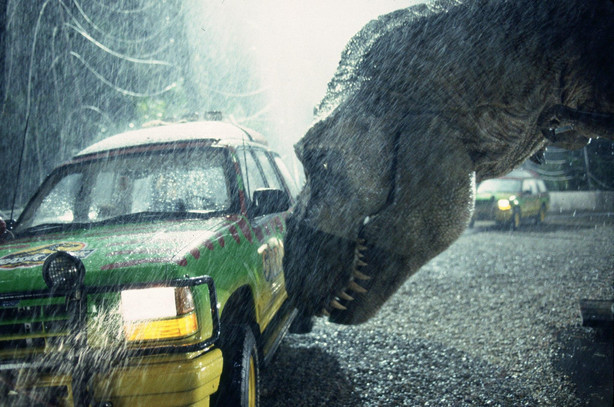 Oct. 1: Oct. 16: "Jurassic Park" (1993)
A film about dinosaurs, directed by arguably the most well-known name in modern filmmaking, Steven Spielberg, and written by one of the most renowned science-fiction authors of the last 50 years (according to a 2008 obituary in The Telegraph, Michael Crichton was the only creative artist who topped the charts in three mediums in one year with "Jurassic Park, "ER" and "Disclosure"), it was inevitable that "Jurassic Park" was going to be gigantic. With a worldwide gross that Box Office Mojo estimates in excess of $1 billion, it was even bigger than expected. Based on the simple but terrifying premise that bringing dinosaurs back to life in a theme park has a thousand different ways to go terribly wrong, "Jurassic Park" is the rare mainstream entertainment film that also finds a way to be truly frightening, both in its execution on-screen and in its frightening theories on the future of cutting-edge science.
Next week: watchers, birds, clowns and curses.

Chris Vander Kaay is a screenwriter and author who lives in Central Florida with his wife and co-writer, Kathleen. They write for smartdoglovespopculture.blogspot.com
×
Related Links
Related Stories