This archived news story is available only for your personal, non-commercial use. Information in the story may be outdated or superseded by additional information. Reading or replaying the story in its archived form does not constitute a republication of the story.
Debbie Dujanovic reporting Produced by Kelly Just How would you like to pay a dollar an hour to build your home? Interested in free land and down payment? It all sounds pretty sweet. An Eyewitness News investigation uncovered that in one county, this sweet deal appears to be reserved for people with certain connections.
For thousands of Utah families, affordable housing is not easy to come by. The waiting lists are long. It can take years to receive this type of government assistance. So when we were tipped off to possible problems, conflicts and favoritism with one program, we dug into it.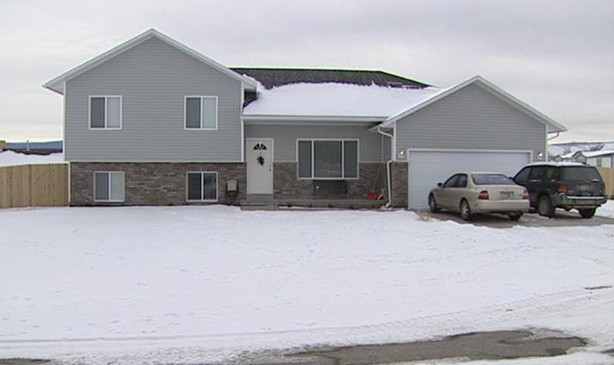 Tiny Manila, Utah overlooks Flaming Gorge Reservoir. Tourists bring a summertime boom to the area. For the people who live here year-round, the market for affordable homes is a bit of a bust.
In 2000, Daggett County launched an affordable housing program offering brand new homes at bargain prices, starting as low as $123,000. If you qualify, the land is free and the down payment covered paid by taxpayers through government grants.
Gordon Walker is the director of Utah's Division of Housing. "When we started this program we tried very hard to bring in housing affordability because we knew there was a problem," he said.
Walker's state agency collects and hands out grant money to the Daggett County program.
"To the best of my knowledge, it's been a very good use of taxpayer money," said Walker.
Daggett County found a way to keep construction costs low. Jail inmates, who are also enrolled in a trade program, do most of the work. Inmate wages: $1 an hour.
Sheriff Rick Ellsworth explains the small wage is an important part of the plan.
"If you had to pay someone $20, $30, $40 an hour to do something versus $1, no one could afford those homes," he said.
Ellsworth considers the program a win-win situation.
"It's wonderful," he said.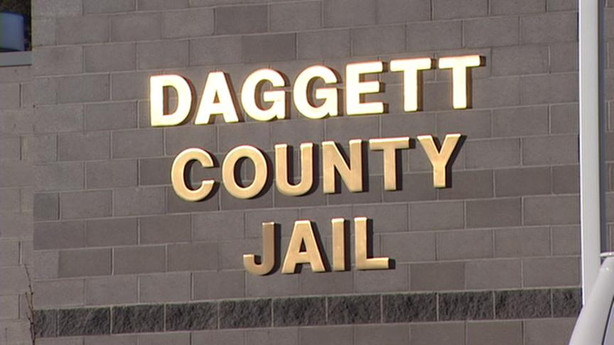 But guess who else seems to be winning? With six homes all but done, we have learned four are all owned by men with something in common. They are Daggett County jail guards. They all get paid to watch over the very inmates who built their homes. We confirmed one guard even supervised prisoners during construction of his own home. And, we're told a 5th guard has recently been qualified. We asked Sheriff Ellsworth about that.
"I don't know that anyone else has even tried," said Ellsworth.
"I couldn't answer that."
We pointed out, "But others have tried."
"Have they?" asked Ellsworth.
The proof is in Daggett County's own list of applicants. It shows that lots of families have tried to get one of the homes -- homes that keep going to jail guards. So, is this program really open to anyone? Or is the county playing favorites?
We headed to the neighborhood to find out more. Sarah Cook's husband is one of the jail guards who bought a house. She says Daggett County promoted the affordable housing program during her husband's job interview.
"One of the incentives of the whole job was the house," said Cook.
It is important to point out that Sarah's husband's income does properly qualify this family for the program.
"It's the best thing," said Cook. "We couldn't afford it, honestly, without the help."
But what about the other applicants who did not get help? We discovered some never even heard back from the county. One applicant told us that you had to know the right people to get a home. Another couple learned from us the county had rejected them for making too much money; that was news to them. The couple says they quit the program, fearing they could not afford it. Then, after we began contacting county officials, someone who is not a jail guard suddenly got the green light for a home.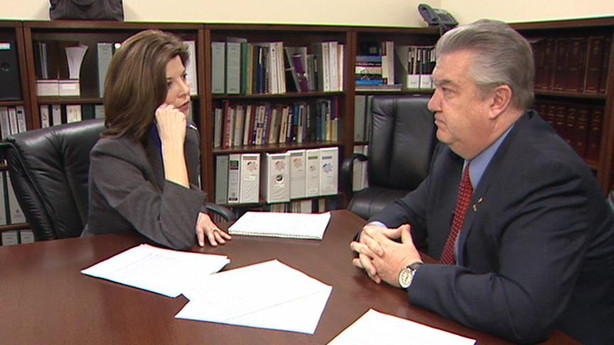 We took what we found to Capitol Hill. Rep. Neil Hansen of Ogden had actually asked KSL to investigate the program. He had received an anonymous letter about problems.
When Hansen saw what we had discovered, he said "To me, that almost is like insider trading."
We asked, "Do you think we've raised enough questions here that something just doesn't feel right?"
"Yes," replied Hansen. "Very much so."
Hansen says he is now ready to order a government investigation into the program.
"If the system is broke, we need to fix it," he said.
We wish we could tell you exactly who is responsible for deciding who gets the homes. But the Daggett County attorney didn't call us back. He did send a long letter, explaining why he would not give us certain information on the program; information we think should be public record.
The attorney stated that it's county "policy" to remain silent. His letter had a threatening tone to it.
It says reporters are not protected from criminal charges of harassment or trespass, that the media takes quotes out of context and does a poor job of policing unethical reporters.
We've posted his entire letter here on our Web site.
We'll let you know what Rep. Hansen is able to find out through his investigation.
×
Related Links