This archived news story is available only for your personal, non-commercial use. Information in the story may be outdated or superseded by additional information. Reading or replaying the story in its archived form does not constitute a republication of the story.
SALT LAKE CITY — Several YouTube videos with Utah connections have gone viral in recent years. The majority were made in the state, while others were filmed in other parts of the country and prominently feature Utah residents. From blenders to beauty pageants, from ninjas to Bigfoot, these videos all gained enough momentum to rise above the competition and receive attention from around the world.
In no particular order, here are nine of the most memorable viral videos with Utah connections.
Released in 2006
Based in Orem, Blendtec is a company that makes blenders for commercial and home use. To increase brand awareness, they decided to shoot some videos of CEO Tom Dickson destroying random items in the company's blenders. The videos exploded in popularity and have now featured golf balls, credit cards, marbles, and a particularly stubborn rake. The popularity of the "Will It Blend?" videos led to a dramatic increase in sales for the company and a place on Time magazine's list of the best YouTube videos of all time.
2013 Miss Utah Marissa Powell Messes Up Miss USA Question...
Released in 2013
By all accounts, Marissa Powell is an accomplished and intelligent young woman. Unfortunately, most people only know her from the unusual response she gave to a question at this year's Miss USA beauty pageant. Powell was asked about wage inequality and her answer veered into the hilarious realm of beauty queen gibberish. #MissUtah quickly became the top trending topic on Twitter and videos of her embarrassing performance appeared on a slew of national and international websites.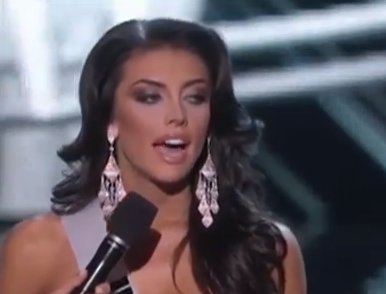 Provo Canyon Bigfoot Encounter?Released in 2012
When jittery footage of a furry mountain creature was posted to YouTube last fall, viewers around the world wondered if Bigfoot was living in Provo Canyon. The man who posted the video claimed that he and his friends were trying to get a closer look at some deer when the encounter occurred. Commenters have offered diverse explanations for the mysterious creature, such as a bear, a guy in a costume, or a legitimate Bigfoot.
Bad Breath Test — How to Tell When Your Breath Stinks
Released in 2009
Like Blendtec, OraBrush has its headquarters in Utah County. And like Blendtec, the company has built its brand around enormously popular YouTube videos. The inventor of OraBrush tried for years to promote his product, but struggled to drum up much business. He even invested in a $50,000 infomercial, which fizzled. A BYU student suggested that he create a humorous video to showcase the OraBrush, which led to record sales and one of the most popular video series on YouTube.
Crystallize — Lindsey Stirling (Dubstep Violin Original Song)
Released in 2012
Devin Graham is a Utah-based video guru behind an array of viral hits. When he joined forces with musician Lindsey Stirling for an original music video, the results were epic. Their video was the eighth most-viewed video on YouTube last year, racking up more than 60 million views.
Fruit Ninja in Real Life to Dubstep!
Released in 2012
This bizarre video hit 10 million views in just five days, solidifying its place in Utah's viral video hall of fame. It was created by Scott Winn, a BYU grad, and is set to a song by local musicians Scott & Brendo. So what is a fruit ninja? Watch it and find out.
Release in 2013
This Utah original features three percussionists, Matt Nickle, Tyrell Shepherd and Liahona Seumanu, drumming on the bare face and torso of a guy named Niu Luamanuvae. The performance leaves plenty of red marks and it's clear that Luamanuvae is one heck of a good sport. The quartet's "tummy talk" was so unique that it got them into the second round of "America's Got Talent."
Released in 2011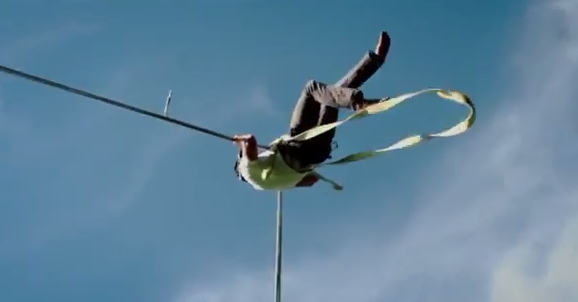 The title of this video is a bit of a misnomer. If the "human slingshot" were a true slingshot, then the humans would've been launched at high speed into the nearby mountain. Instead, the contraption in this video is more like a horizontal bungee tower. Created by a Utah-based media company called The Good Line and filmed in Hobble Creek Canyon, this viral hit was featured on the Discovery Channel and Good Morning America.
Fake Treasure Chest Prank Venice Beach
Released in 2012
Four Utah pranksters decided to create a video based on the discovery of a buried treasure at a beach in California. They walked along the sand with a metal detector and pretended to pick up a signal. Curious onlookers gathered as the teens uncovered the object buried in the sand and the finale is hilarious. From start to finish, this is a clever and original video that gained notoriety nationwide.
So what is your favorite Utah viral video? What belongs at the top of the list? Tell us on the comment boards.
Grant Olsen joined the ksl.com team in 2012. He covers travel, outdoor adventures, and other interesting things. Contact him at grant@thegatsbys.com.
×
Photos
Related Stories