Estimated read time: 2-3 minutes
This archived news story is available only for your personal, non-commercial use. Information in the story may be outdated or superseded by additional information. Reading or replaying the story in its archived form does not constitute a republication of the story.
Paul Nelson and Sandra Yi reportingA West Valley woman is found dead in her apartment, and police say it looks suspicious.
Now neighbors are concerned about their safety. The woman's son found her body yesterday morning. Police say the evidence points to foul play.
Police are awaiting autopsy results to find out exactly how the 57-year-old woman died.
The case has left neighbors at that apartment complex feeling uneasy. Tom Michie says, "There's all kind of police around. They taped off the area with the yellow tape, and that's when we realized it wasn't a little crime."
Damiana Castillo's son found her body in the living room of her apartment near 4000 S. Redwood Rd.
There were no signs of forced entry, but police say there were injuries on Castillo's face and some of her things in her home had been moved.
The last time anyone saw her was Saturday around 7:30 p.m., when she left work.
Her son came over to check on her Sunday morning, when she didn't show up at church. West Valley City Capt. Tom McLachlan says, "She was a very prompt lady. She was never late for work, always attended church, and no one had seen her that morning."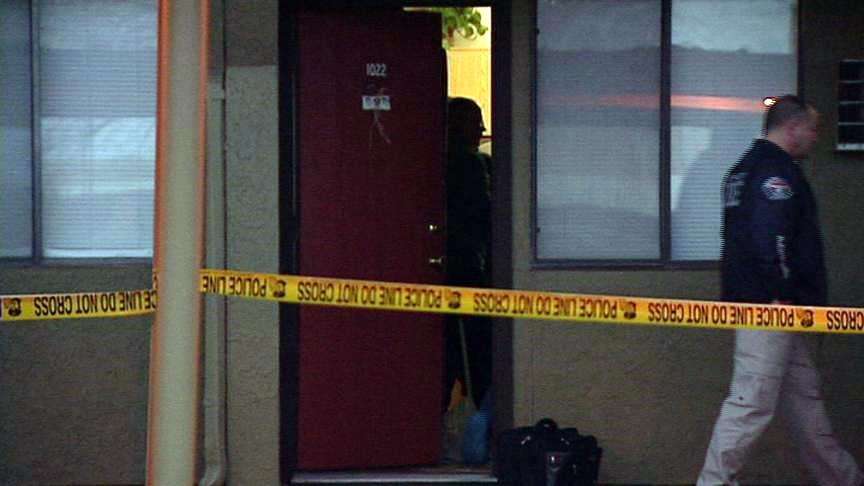 Neighbors say the walls between apartments are thin, but no one seems to have heard a thing. Michie says, "If your neighbor coughs or something, you can hear him, or if they're talking loud, you can hear him." Another neighbor says Castillo's children often came to visit their mother.
Michie says she was friendly, but kept to herself. He says, "She'd be coming in with groceries or something. I'd ask if I could help. She was pretty independent, but a sweetheart of a lady."
He says all the unanswered questions make him nervous, and he hopes police will know more about what happened to his neighbor, soon. "I used to sleep with this window open at night, and now I won't," said Michie.
Police are trying to see if any nearby businesses have surveillance video. They're also re-interviewing neighbors to see if they noticed anything suspicious.
×
Related Links