SALT LAKE CITY — A Utah family is hoping to recover some rare collectibles stolen from their home while they were on vacation
Rare coins, guitars, guns and gold — all were taken from Charles Morris. Morris has spent a lifetime collecting memories and treasures of his family's past.
His collectables were taken by a criminal team, which police say has been terrorizing neighborhoods all over the Wasatch Front. The suspected thieves are in the Salt Lake County jail, but many of the possessions may never come back.
The stolen gun is over 100 years old, Morris said. He also lost a rare 1930s Gibson guitar that was used by his family during the Depression.
"They played for old country dances and everything in southwestern Colorado," Morris said.
When he came home from vacation nearly two weeks ago, it was all gone — everything from a prized coin collection worth more than $40,000 to everyday things. North Salt Lake Police say Chaunte Thompson and Jason Kettler are responsible.
The two came back over a period of days, possibly a week, to take things and pawn what they could. Police captured Thompson and Kettler, thanks to cooperation from West Valley City Police and Salt Lake authorities, when Morris' goods started turning up in pawn shops in the area.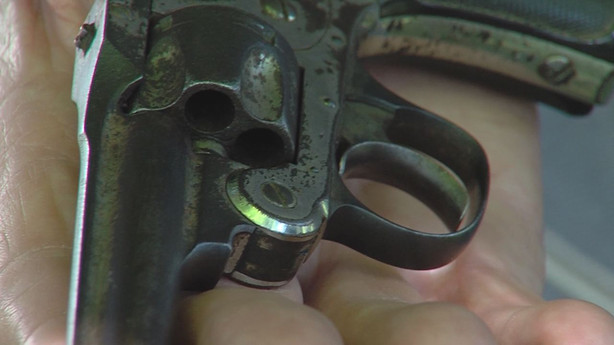 It was a form of payback for Thompson and Kettler, police say, but for Morris, it was his life.
"I'm 83 years old and you worry," Morris said. "There's nothing in this house that wasn't moved or turned upside down. We're still cleaning up and finding things that are lost."
North Salt Lake authorities have linked the duo to other burglaries as well. Surveillance video showed Kettler and Thompson ransacking a garage in Riverton.
Both are now off the streets, but bringing back the memories for people like Morris may never happen.
"It's not the monetary thing really," Morris said. "It's just being violated."
Some of the items have been returned to Morris and more are being uncovered at places where Thompson and Kettler used to stay. Morris' advice after the experience is to keep a tight lock on valuables and make sure someone is watching them when you're out of town.
×
Photos
Related Stories