ALPINE — A flash flood warning was issued Tuesday for northern Utah County, and Alpine residents in areas near the Quail Hollow burn scar were urged to take precautions to ensure their safety.
The National Weather Service issued the flash flood warning for north-central Utah County after Doppler radar estimates showed between a 1/2 and 3/4 inch of rain had fallen on the burn scar over the course of a half hour, between about 6:15 p.m. and 6:45 p.m.
A debris flow was expected in Alpine between 7 p.m. and 9 p.m. Tuesday. As of 8:30 p.m., water was rushing through at least two yards. Water entered one home through the roof, not from the flood.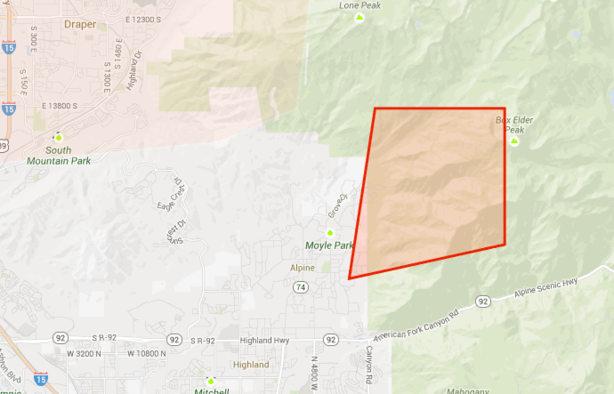 "If a debris flow has occurred, it is important (to) realize that the runout area remains very dangerous," the NWS alert said. "Additional debris flows may occur within minutes of the original flow. Please remain vigilant and be prepared to take swift action."
The storm producing flash flooding is otherwise expected to remain over mainly rural areas of Utah County, according to the NWS.
The alert was canceled as of 9:45 p.m. Tuesday.
×
Photos