Estimated read time: 6-7 minutes
This archived news story is available only for your personal, non-commercial use. Information in the story may be outdated or superseded by additional information. Reading or replaying the story in its archived form does not constitute a republication of the story.
Editor's note: This is the second in a three-part series on World War II ace pilot Grant Turley and the search for his crash site. Read Part One here.SALT LAKE CITY — My great-uncle Grant Turley was a fighter pilot during World War II. I'm named after him and he has always been my hero. At the age of 21, Grant went on a 10-day tear over the skies of Europe and became Arizona's first ace.
Grant took part in the first daylight raid on Berlin on March 6, 1944. He was also one of more than 230 U.S. airmen who perished that day.
Amidst the chaos of war, my family never knew many crucial details of his death, including where his plane crashed. After nearly 70 years of ambiguity, the key to solving these mysteries came in the form of a soft-spoken German aviation expert named Werner Oeltjebruns.
Finding the lost
World War II aviation has long been a part of the Oeltjebruns family's lives because they live in Wardenburg, Germany. The region had multiple Luftwaffe airfields and was also on the bombing corridor that thousands of Allied planes followed during the war, setting the stage for a stunning amount of combat and carnage.
Thirty years after the war, 15-year-old Oeltjebruns stumbled upon wreckage from a crashed German fighter plane in a swampy area near his home. He also found the remains of the pilot. The idea of pilots being lost to their loved ones struck him as tragic, and he has since dedicated his life to finding the war's lost airmen.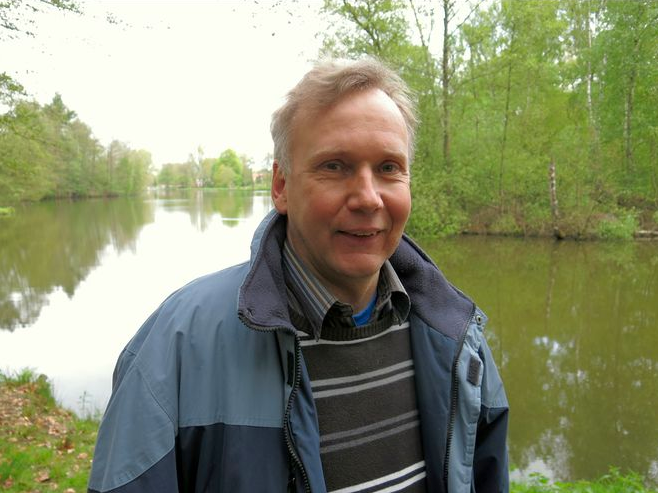 To broaden the impact of his work and to network with other aviation experts, Oeltjebruns helped found an organization called Flieger, Flugzeuge, Schicksale (roughly translated to Pilots, Planes, Fates) in 1992. Over the course of his career, he and his colleagues have located more than 250 crash sites and conducted 35 excavations. Most importantly, they have found 20 lost World War II airmen who went down with their planes, helping to bring peace and closure to their families. Oeltjebruns' research and accomplishments have been featured on the BBC and in countless magazines and newspapers.
Oeltjebruns first learned of my great-uncle Grant in the late '80s, while studying the March 6 raid on Berlin. He was intrigued by the story of the young American ace and began tracking down declassified German military records on Grant and cross-referencing them with Grant's Individual Deceased Personnel File from the U.S. Army.
One of Oeltjebruns' earliest discoveries was that Grant's plane had crashed into a lake in Aumuehle, a town in northwest Germany. Documents revealed that it was a full month before a German salvage team removed the plane and took Grant's body to the prisoner of war cemetery.
According to Army files, when U.S. officials found Grant's body in the cemetery following the war, they initially misidentified it as another pilot named Turley. This unfortunate mix-up explained why Kitty had to wait so long to receive word on the location of Grant's remains. The files explained that in 1946, officials were finally able to conclusively identify Grant's remains based on dental records.
Oeltjebruns had now confirmed that the body buried in the prisoner of war cemetery and later transferred to Belgium was indeed Grant Turley. But he still didn't know where the lake was in Aumuehle where Grant's P-47 had crashed.
The big break came when an eyewitness to the crash read a newspaper article about Oeltjebruns' efforts to find lost pilots and contacted him in 1994. The man took Oeltjebruns to a privately owned lake in Aumuehle and showed him where Grant's plane had struck an island at one end. He said that Grant was attempting an emergency landing on the lake, but had too much speed and his P-47 plowed into the mud at the base of the island. Oeltjebruns then found Luftwaffe records confirming this eyewitness account.
Related:
Another discovery came in 2012, when Oeltjebruns studied Luftwaffe air victory records and found that Lt. Rolf Hermichen had shot down a P-47 on March 6 near Aumuehle at the time of Grant's death. Cross-referencing this information with Grant's Individual Deceased Personnel File confirmed that Hermichen had been the pilot who shot Grant down. One of the Luftwaffe's great aces, Hermichen had commanded the initial force of fighters that attacked the American planes on March 6. He finished the war with 64 air victories.
As Oeltjebruns searched online for additional information on Grant, he came across "Lt. Grant M. Turley: Ace Fighter Pilot World War II," a biography compiled by Wanda Smith (Grant's sister and my great-aunt). Oeltjebruns contacted Wanda and told her about his research. My great-aunt was stunned by the wealth of information this stranger in Germany had uncovered about her brother.
"You cannot know how pleased I am to receive the emails of your interest and research regarding locations of American planes that went down during WW II and of your kindness in helping families' hearts heal," she wrote to Oeltjebruns. "Of course, we always have wondered just where and how it was that day 6 March, 1944."
Wanda sent him a signed copy of her book. Reading about Grant's ranch upbringing and how much he loved horses, Oeltjebruns was reminded of his own family hero, his uncle Heinrich. Like Grant, Heinrich grew up on a large family property with horses. He became an accomplished rider and won many championships. Drafted into service in the German Army, Heinrich was part of a cavalry brigade and was killed in Russia in 1943.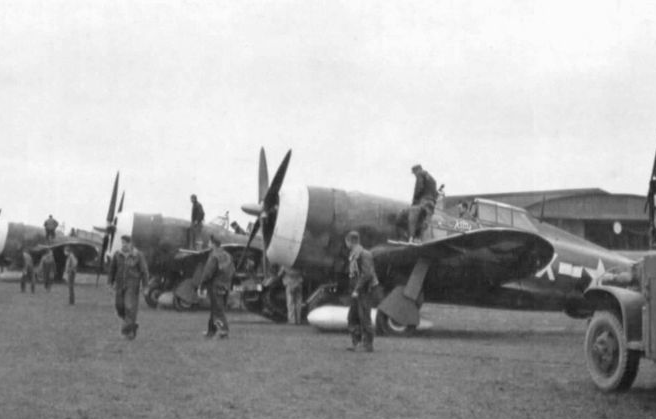 "I must say that I felt emotional when I saw Grant as a little child and with the knowledge that such a nice person was killed during the terrible War," Oeltjebruns wrote to Wanda after seeing family photos in the book. "It is so good to know that our two countries now are in good friendship and that you, Wanda, and I came in contact with each other and build new bridges over the past!"
Oeltjebruns provided Wanda with all the research he had gathered, including the document reporting Rolf Hermichen as the pilot who downed Grant's plane. Wanda shared this information with her three siblings — Stan, Monita and Marilyn — explaining that she felt more at peace as she learned the details of Grant's death and hoped it could do the same for them.
Despite Oeltjebruns' meticulous research, one major question remained — was wreckage from Grant's plane still in the lake? The Germans had removed the plane in 1944, but the engine and other large pieces might have sheared off during the crash. And perhaps the impact had deposited debris on the shore of the island.
---
In Part Three on Wednesday, read about how Grant Olsen's family joined forces with Oeltjebruns' team of experts in the search for Grant Turley's plane. Read Part One here.
Grant Olsen joined the ksl.com team in 2012. He covers travel, outdoor adventures and other interesting things. Contact him at grant@thegatsbys.com.
×
Photos
Related stories
Most recent Lifestyle stories