ROCK SPRINGS, Wyo. — A 24-year-old man died Saturday while trying to cliff dive in the Big Firehole area of Flaming Gorge.
Michael Pond and four friends drove to a spot at the top of a series of high cliffs along the lakeshore, the friends told detectives. Pond said he wanted to jump into the water, but his friends tried to talk him out of it, they said.
Once Pond went under, he didn't come up, they said.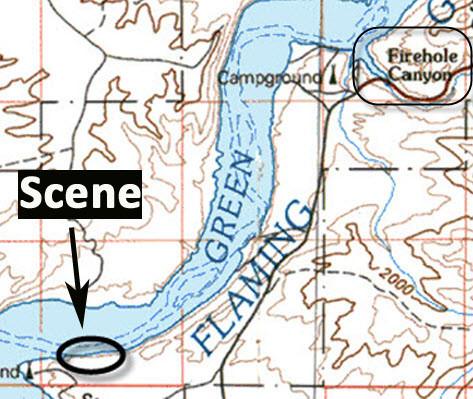 Emergency responders from the Sweetwater Boat and Dive teams, the Wyoming Game and Fish Department and the United States Forest Service went to the scene after being notified at about 2:30 p.m. They located Pond's body at 8:51 p.m. in about 42 feet of water.
The cliff from which Pond jumped was about 175 feet, investigators said.
The death is the third on Flaming Gorge this year. In May, a Wyoming man died when his small boat capsized just south of the Utah-Wyoming border. Another Wyoming man drowned on June 2 in Sage Creek Bay.
Three Utah men narrowly escaped death on May 3 when their small boat capsized in bad weather in the Anvil Draw area.
Authorities said an autopsy has been scheduled, and there are so far no signs of foul play.
×