Carole Mikita reporting
Richard Dutcher is a Utah independent filmmaker and the man many call the father of mainstream Mormon cinema. But Dutcher's latest film has taken him away from that audience and his faith.
The film is titled "Falling." The setting is Los Angeles, the scenes and language are gritty, and Dutcher departs from his faith as the lead character and the filmmaker.
Dutcher plays Eric, a freelance Hollywood photographer capturing crime and spot news and facing ethical challenges. The title "Falling" has many meanings.
"The film is about a lapsed Mormon. The psychology is very Mormon, and the things that happen in the film, it's very closely tied to Mormonism," Dutcher said.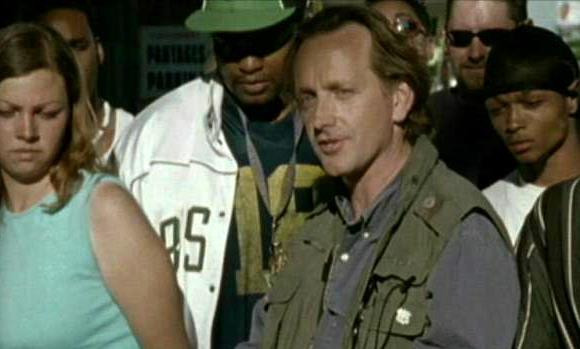 But will many Mormons see the R-rated film? Dutcher says we live in an R-rated world, but just because he no longer practices his faith doesn't mean he's negative about it on film.
"I've had several anti-Mormons be very angry because they thought this film was gonna be an anti-Mormon movie. I was like, 'It's not.' And, you know, I'm never gonna be an anti-Mormon," Dutcher said.
Critics say he created and set the standard for Mormon mainstream cinema with "God's Army." It was successful at the box office. A year later came "Brigham City," a murder mystery. Critics loved it, audiences less so. The same was true for "States of Grace," his follow-up missionary film. Now he's gone to L.A. with "Falling."
Dutcher says he's still pushing the envelope because moviemaking is still exciting. "Just as 'God's Army' was something unique, something nobody else was doing, this is, in its own way, very much the same: me trying to reach and see what else I can do with this wonderful art form," he said.
"Falling" has screenings for the next week a the Gateway Megaplex. Then Dutcher says he will take it to theaters in Los Angeles, Chicago and New York City in March.
×
Related Links