Estimated read time: 2-3 minutes
This archived news story is available only for your personal, non-commercial use. Information in the story may be outdated or superseded by additional information. Reading or replaying the story in its archived form does not constitute a republication of the story.
Randall Jeppesen and Courtney Orton reportingA man who made it his business to edit sexually explicit material from Hollywood films has been arrested for paying underage girls for sexual favors.
The man used to own four Clean Flicks franchises and now owns an edited-movie store, where police found a large stash of pornographic videos.
Police are looking at those pornographic videos to see if there are any other underage victims.
They say it's a good thing the mother of a 14-year-old girl questioned her daughter about a $20 bill when she did. Orem Police Lt. Doug Edwards says, "It finally came out that she and another girl had been receiving money for sexual favors from older men."
The men, 24-year-old Isaac Lifferth and 31-year-old Daniel Thompson, are now behind bars.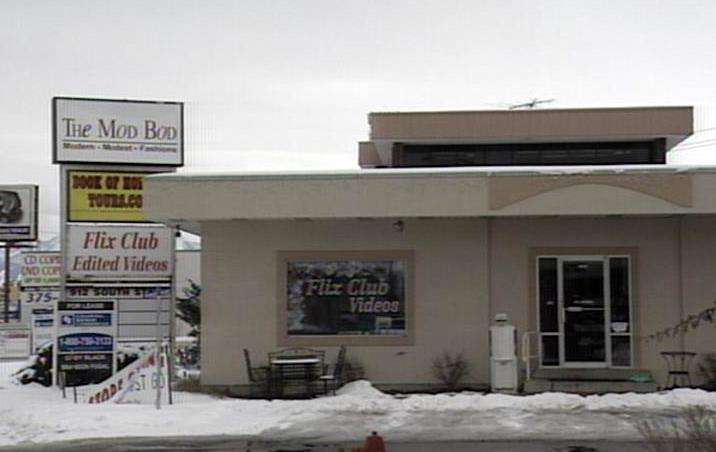 The girls had been hooked up with Lifferth by one of their 16-year-old girlfriends as a way to make some easy money. Edwards says, "They did admit to the fact that they felt like they were short of cash and were looking for ways to get cash."
They exchanged text messages with Lifferth and arranged to meet him. "He eventually picked them up and took them to a location, an apartment complex, and paid them each $20 for sexual favors."
But that wasn't the end of it, the girls called him again. This time they ended up at an edited-movie store in Orem, where the girls allegedly performed sexual acts on the owner Daniel Thompson. "Again, $20 were paid to each girl for performing sex acts on Mr. Thompson," said Edwards.
Both men say they thought the girls were 18. Edwards says, "Regardless of what these guys say they thought they were, they looked younger than 18."
Both men were booked into the Utah County Jail on suspicion of sexual abuse and unlawful sexual activity with a 14-year-old.
Lifferth also faces charges of patronizing a prostitute, and the 16-year-old girl could face charges as well.
×
Photos