DUCHESNE — Three hundred feet.
That's how close an oil or natural gas well can be drilled to a home or public building in Duchesne County under an ordinance passed this week by the county commission.
The ordinance, expected to take effect in June, has been the subject of heated debate since it was first proposed in December 2012. It has been panned by energy industry representatives and property owners alike, despite revisions to the plan.
"I feel 300 feet could be disastrous for a residential area," said Duchesne County resident George Dean.
Dean bought his home in the county's Hancock Cove area in 1992. Five years ago, an oil company drilled a well on his neighbor's property, less than 600 feet from Dean's back door.
"It's much like living next to an active industrial site," Dean said, describing the tractor-trailer trucks that come at all hours to collect the oil and water produced by the well and the smells that emanate from the site.
Utah Petroleum Association President Lee Peacock also voiced opposition to the setback, but for a different reason.
"Our organization, and I believe the industry as a whole, pushed hard for the concept of a 'threshold' as opposed to a hard setback," Peacock said. "Our commitment in that concept was to mitigate the impacts that actually impact the dwelling owner.
"The closer the proposed well site got to the residence, our level of mitigation would increase accordingly," he said.
---
Our commitment in that concept was to mitigate the impacts that actually impact the dwelling owner. The closer the proposed well site got to the residence, our level of mitigation would increase accordingly.
–Utah Petroleum Association President Lee Peacock
---
The adoption of the new setback comes less than five months after a drilling rig caught fire less than two miles north of Roosevelt, forcing the evacuation of several homes. It also comes less than a week after the apparent explosion of an oil storage tank south of Myton killed one oilfield worker and injured another.
Since 2008, the county has required a 660-foot setback from homes and public buildings in certain zoned areas. The ordinance that established that setback was passed after Dean and his neighbors complained to the Duchesne County Commission about the proximity of the well behind Dean's house to their subdivision.
But Mike Hyde, the county's director of community development, said the county reevaluated the ordinance late last year because of an increase in oil and gas drilling on private land.
"As the oil wells started spreading west of Duchesne City, we started hearing more and more concerns from property owners," Hyde said.
A majority of property owners in Duchesne County have rights to the land they own, but not the mineral rights beneath it. In Utah, mineral rights supersede surface rights, which means oil and gas companies who acquire mineral rights have the ultimate authority to develop them.
"When a company comes in and wants to drill, they are required by state law to try and get a surface-use agreement — a private, contractual agreement with the surface owner," Peacock said.
The terms of those agreements can include identifying where the well will be drilled on the property, where access roads will be built and what steps the company will take to reduce its footprint on the person's land.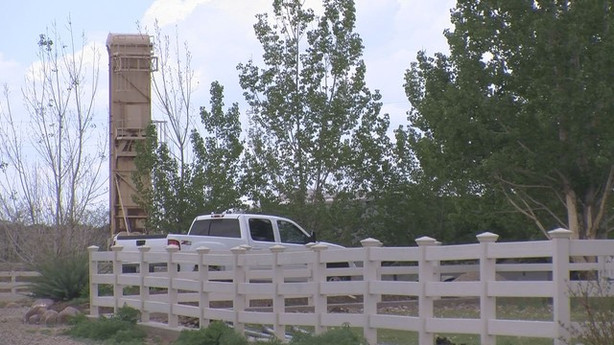 But those surface-use agreements are solely between the property owner and the company, which can leave adjacent property owners out of the loop when a well is proposed near their home.
The new ordinance provides a remedy, county officials believe. It requires an energy company to notify anyone who owns a primary home, secondary home or public building within 660 feet of a proposed well site about its plan to drill. That notification must be made 45 days before an application is made for a permit to drill.
"It gives (adjacent property owners) the chance to negotiate the mitigation efforts that can be made to soften the blow of having that well there," Hyde said.
"They can't really shut it down," Hyde said. "It just gives them a seat at the table."
But Peacock disagreed, calling this section of the ordinance a "first of its kind in the state."
"To give authority or standing to a neighbor who is not on the oil and gas lease to have potentially veto power over an oil site location, that is a big concern for us," he said. "We'll continue to work on that with the commissioners."
Dean wishes he'd had more of a say about the well that went in behind his home. He also has a question for those who supported the 300-foot setback over maintaining or increasing the distance.
"Would they like to live 300 feet from an oil drilling site?" he asked. "I think that an honest person would say they'd would rather be a little further away than 300 feet."
×
Photos
Related Stories