PARK CITY — A former Park City police officer was arrested and charged Wednesday with embezzling money from the department's evidence room as well as the Fraternal Order of Police for at least six years.
Robert John Lucking, 50, was charged in 3rd District Court with three separate cases. He was charged with theft, a second-degree felony; two counts of theft, a second-degree felony, or an alternative charge of unlawful dealing of property by fiduciary, a third-degree felony; failure to keep public money, a third-degree felony; and theft or an alternative charge of unlawful dealing of property by fiduciary, a second-degree felony.
Prosecutors believe the embezzling was going on as early as 2007. Lucking was an evidence custodian for the Park City Police Department for seven or eight years, and during much of that time was the only person who had access to the evidence room's cash safe, the charges state.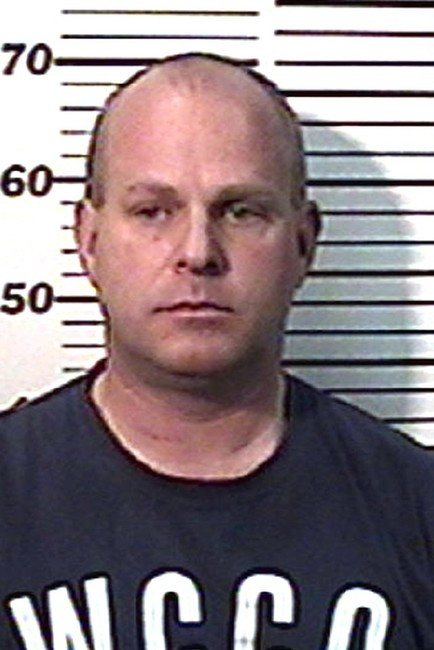 When Lucking stepped down as head of the evidence room, the person who replaced him conducted an audit in August 2012.
"He discovered a substantial amount of money had been logged into the evidence room during Lucking's tenure as evidence custodian, but was not in the cash safe and had not been deposited," according to the charges.
Layton police were called to conduct an independent audit and discovered more than $2,500 was missing, charging documents state. The audit also discovered four firearms that had been logged into evidence but were unaccounted for, including a handgun that Lucking had reported as being "destroyed."
In a separate case, prosecutors allege that in 2009 while Lucking was the secretary for the Utah State Lodge of the Fraternal Order of Police, he had the Layton Lodge write him a $2,000 check that was supposed to go the FOP.
In the third case, prosecutors contend that while Lucking was president of the Park City Lodge of the FOB in 2007, he "regularly used his FOP debit card to withdraw money from the FOP account," the charges state. Some of these transactions were at restaurants and gas stations in places such as Las Vegas and Hawaii.
Lucking stepped down as evidence room custodian in March of 2012 at his own request before the investigation into his activities began, according to prosecutor Matthew Bates.
As of Wednesday, the handgun allegedly taken from the evidence room had not been recovered. Bates declined to speculate how any of the stolen money had been used.
The veteran officer retired last fall. He was working another job in Salt Lake City when he was arrested Wednesday.
×
Photos