SALT LAKE CITY — Bruce Springsteen once wrote, "Gotta change my clothes, my face, my hair," and I know exactly what he meant. Sometimes you just need change.
For most of us, warm weather is here, and so is the urge to feather our nests. Maybe you're looking to put your home on the market. Maybe you have family coming to visit. Maybe you just want to change things up a bit, get more energy efficiency, or raise the value of your home.
If you do an online search for "DIY home projects," you'll find hundreds of other ideas and even videos to show you how, step-by-step. To get the ball rolling, here are some easy and inexpensive ideas to try:
Make an Old Bathroom Like New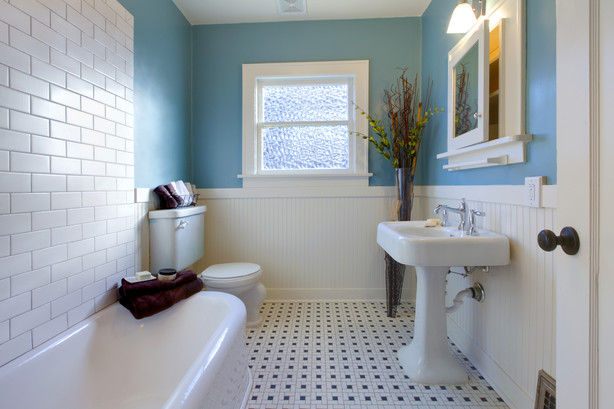 Bathrooms are fun rooms to renovate because they are small spaces and relatively inexpensive to re-do. Replace the faucets and showerhead, put in new towel and shower rods, replace old knobs on cabinets, hang a couple of pictures and maybe a new medicine chest and lighting. In a weekend, you can completely accomplish the task. Doing a quickie job like this can motivate you to propel forward with other renovations.
Trim, Trim, Trim
Buy some inexpensive trim, paint it up, and add crown molding to a boldly painted room to give it an elegant style. Make accent "frames" by using trim to add an architectural look to expansive wall space. Coffer your ceiling and paint the spaces between a "say something" color. All it takes is imagination, some trim, a miter box and saw and some finishing nails. This 20-minute video has three great inexpensive trim projects to help you get started.
Give Kitchen Cabinets a Facelift
Something as simple as new hardware (knobs and pulls) is a good start. You can also replace cabinet door inserts with glass, an accent color or punched tin. Then consider changing your backsplash underneath. Do a few custom painted ceramic tiles (let your kids show off their artistic skills) among the rest, or consider something less traditional like the punched tin, brick or stone facing, or even cork.
Ceiling Fans and Overhead Lighting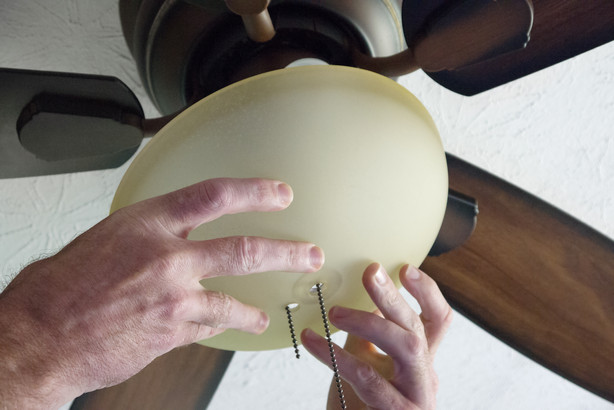 These quick little tasks can add value to your home and make it more energy efficient. Wait until lighting fixtures go on sale or pick them up at a salvage store or yard sale. Installation is fairly easy and here's a video to show you how. Because they cut utility costs, they automatically increase your home's appeal and resale value.
Landscaping and Entryways
First impressions are important, and making your yard and outside entryways more beautiful and inviting is fairly cheap, can be accomplished quickly, and will make all the difference. Storm doors increase your home's value and save you a bundle on utilities. There are lots of styles in a variety of price ranges. Next, give the door a fresh varnish or coat of paint. Put a few large potted plants on either side of the door, then get to work making the yard beautiful. Rent a roller to roll out rough spots, scatter fresh seed, put in some flower beds, hang window boxes of flowers, and consider hanging awnings, which also add value and save you money on your heating and cooling.
Invest in your home. It's the largest investment you're likely to make. And small investment dollars often equals hundreds in energy cost savings and thousands in property values.


Becky Lyn is an author and a 35+ year (most of the time) single mom. Visit Becky Lyn's Website. or write her at beckytheauthor@gmail.com
×