SALT LAKE CITY — Spring has slowly but surely made its way to Utah. If you feel inclined to celebrate the fact that it's finally not snowing anymore, here are five great events to get you outdoors this weekend.
Dowtown Provo gallery stroll
On the first Friday of each month, dozens of local artists display their artwork in different galleries in downtown Provo. I have attended the gallery stroll in the past, and let me just say that Utah has a lot of very talented people. You can grab a group of friends or take your family and walk between the different venues and admire the variety of art forms.
The event is free and often includes refreshments and live music. You can begin at the Covey Center for the Arts Gallery and then receive directions to other downtown venues.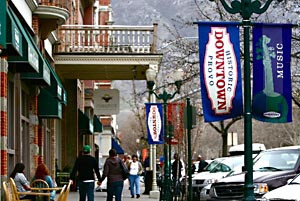 Cinco de Mayo
Cinco de Mayo (The 5th of May) originated with Mexican-American communities as a way to commemorate freedom and democracy. Now the date is observed as a celebration of Mexican heritage and pride.
Park City is throwing a fiesta celebration on Friday from 5 p.m. to 9 p.m. at Monkey Mountain. Families are welcome to join in a sombrero dancing and maraca shaking event. Salt Lake City is also throwing a few events as well to celebrate Mexican culture. Centro Civico Mexicano will host a " A Great Sonidero Dance" on Friday at 8 p.m. An outdoor festival will also take place Saturday at 10 a.m. at 600 South Main Street.
Brian Regan
If you haven't heard a Brian Regan stand-up comedy routine, you need to. Regan is one of the few clean, family-friendly comedians in the industry, and he is hilarious. He will have you laughing about a "boxen of donuts" for days after.
Regan is performing in the famous outdoor Tuacahn Theater near sunny St. George on Friday and Saturday. Buy tickets soon because they sell out fast.
Open Streets Salt Lake City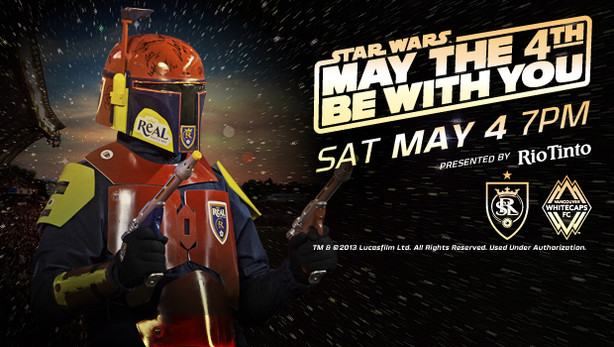 In an effort to get more people active outdoors, Bike Utah coordinated with a few other organizations and scheduled an Open Streets event where 1.5 miles of downtown Salt Lake City will be closed off to vehicles. The street will be opened exclusively for walking, biking and jogging, along with other activities for families.
The Open Streets event will run from 10 a.m. to 2:30 p.m. on 300 South between the Intermodal Hub at 600 West and 200 East in Salt Lake City.
"Star Wars"-themed Real game
Real Salt Lake will host a "Star Wars" Day during the Saturday, May 4, game against the Vancouver Whitecaps at the Rio Tinto Stadium. The game will feature costumed "Star Wars" characters, and fans who dress up will have the opportunity to march on the field in the pregame procession. And Darth Vader will be doing the coin toss. No big deal.
The game begins at 7 p.m. and fans interested in participating in the parade must be in the stadium by 6:15 p.m.
Did we miss any great outdoor events going on? Let us know on the comment boards or send me an email.
×
Related Links
Related Stories