SALT LAKE CITY — The valley's summer concerts are just around the corner, and while the sunshine is giving us hope that beautiful weather is just as close, we made a list of some outdoor concerts worth attending this year.
Tony Bennett
A 17-time Grammy Award winner, Tony Bennett will sing for Utah audiences at Red Butte Garden Thursday, June 20. He has sung alongside some of the biggest names across the music business, including Aretha Franklin, Willie Nelson, Amy Winehouse, Andrea Bocelli, Natalie Cole, and Lady Gaga.
Neko Case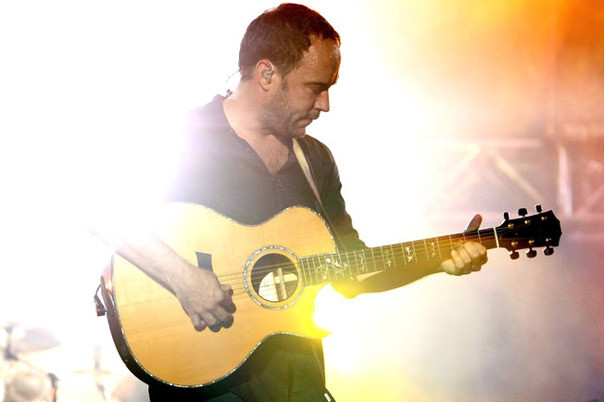 The iconic voice of the New Pornographers, Neko Case holds her own as a singer-songwriter. Described as Indie/Alternative Country, her latest solo album "Middle Cyclone" reached the top 10 on Billboard charts after its release in 2009.
Dave Matthews Band
Since 1991, DMB has sold millions of records and filled arenas with fans. The rock band, with its famous violinist Boyd Tinsley, will play in Utah at the USANA amphitheatre August 27. Speical guest The Head and the Heart will join them.
Bob Dylan
Red Butte Garden concerts
Tony Bennett Thursday, June 20, 8 p.m. Neko Case Monday, September 16, 7 p.m. Merle Haggard Tuesday, July 30, 7:30 p.m.USANA concerts
Bob Dylan Thursday, August 1, 5:30 p.m. Dave Matthews Band Tuesday, August 27, 7 p.m.Deer Valley concert
Steve Martin and the Steep Canyon Rangers with the Utah Symphony Friday, July 19, 7:30 p.m.
As part of the Americanarama Festival, Bob Dylan and His Band headline at USANA August 1. The influential artist has been inspiring both musicians and social activists since 1960.
Wilco, My Morning Jacket and Ryan Bingham will open the show.
Merle Haggard
The legendary country singer will headline at Red Butte Garden July 30. The music of the "poet of the common man," as his biography reads, has earned 40 No.1 hits during his career. He has worked on albums with George Jones, Willie Nelson, and sung alongside Clint Eastwood.
Steve Martin and the Steep Canyon Rangers with the Utah Symphony
Steve Martin joins the Grammy Award winning band Steep Canyon Rangers for an evening of bluegrass and orchestral music in the mountains. The Utah Symphony will be conducted by Keith Lockhart.
Those concerts don't suit your fancy? Check out other concert lineups at Red Butte, USANA and Deer Valley, or share what concerts you are excited for on the comment boards.
×
Related Links
Related Stories