SALT LAKE CITY — Utah is well known for being the home to world class skiing, the Jazz and the famous Sundance Film Festival. However, there are a host of other events and activities going on year round. Here is a list of 5 events going on this weekend, diverse enough to entertain just about everyone.
The Tulip Festival
Thanksgiving Point's annual Tulip Festival is one of the best ways to usher in spring. Families get to stroll through a garden of over 250,000 tulips. Or if strolling isn't really your thing, you could always rent a Segway and cruise through the 55 acres in style.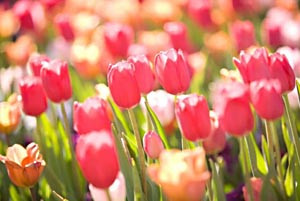 The festival begins Friday and runs until April 27. On Fridays and Saturdays, the Tulip Festival also includes music, vendors, food, and even storytelling for children. Garden tours and demonstrations run every day from 10 a.m. to 8 p.m. Go enjoy nature and don't forget your camera.
West Side Story
I was introduced to this classic musical by my 7th grade band teacher, and must admit that I was singing, "I'm so pretty, Oh so pretty" for days after. This classic musical tells a modern "Romeo and Juliet" type story. There are gangs, fighting, romance, and lots of dancing and singing.
"West Side Story" will be presented by Broadway Across America at the Capitol Theater in Salt Lake City and runs April 16 to April 21. Now, I know that isn't "technically" this weekend, but it will give you something to look forward to.
Crossroads of the West Gunshow
I recently attended the Utah Hunting Expo for the first time, and I have to say, I had a really good time. If you are into hunting, guns or just like to talk with interesting people, the Cross Roads of the West Gunshow is right up your alley.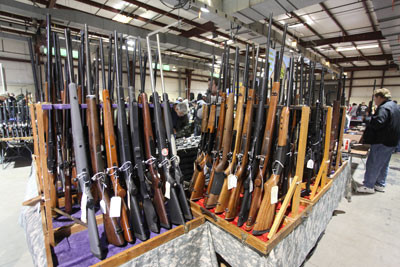 The Gunshow will take place at the South Towne Expo Center in Salt Lake City on Saturday from 9 a.m. to 5 p.m. and on Sunday, April 14 from 9 a.m. to 4 p.m. There will be awesome booths, vendors and food.
Kayenta Street Painting Festival
This event takes sidewalk chalk to a whole new level. The annual Kayenta Street Painting Festival allows students, professional artists and passerbyers to create art using the street and sidewalk as a canvas.
The festival will take place in the streets of the Coyote Gulch Art Village in the Kayenta Desert Community in Ivans. It will run Saturday and Sunday, April 14. Plus, St. George has beautiful weather so if you have been craving sunshine, here's a good opportunity to enjoy it.
"42"
This movie about baseball legend, Jackie Robinson, hit theaters Friday. "42" seemed like the baseball version of "Remember the Titans" to me. It's not just another sports movie — it also tells the story of a man trying to overcome racism and segregation in a close-minded world.
It's a really good movie about overcoming and perseverance. It will give you goose bumps and possibly make you cry.
Did we miss anything? Are there other events going on this weekend that you would like to see on this list? Email me or tell us on the comment boards.
×
Related Links
Related Stories