Estimated read time: 2-3 minutes
This archived news story is available only for your personal, non-commercial use. Information in the story may be outdated or superseded by additional information. Reading or replaying the story in its archived form does not constitute a republication of the story.
Sam Penrod reportingA woman was shot and killed in Lehi during Sunday services at an LDS church. Police say the woman's husband opened fire on her in the parking lot, without even saying a word, leaving her dead and witnesses hysterical.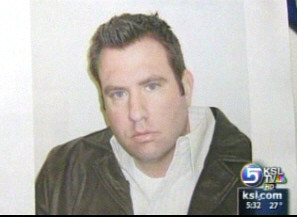 The couple were in the middle of a divorce, and the husband apparently waited for his wife to come to church Sunday. That's when he opened fire in the parking lot, while others watched in shock that something so violent could happen at a place of worship.
Two LDS wards were meeting in a chapel in Lehi when several shots were fired, and a 30-year-old mother was gunned down in the parking lot as people were still arriving to church.
Sgt. Jeff Swenson, with the Lehi Police Department, said, "There was no confrontation, there was nothing said. He just opened fire on her, like I said, he fired multiple rounds and several hit her, and then he left the scene."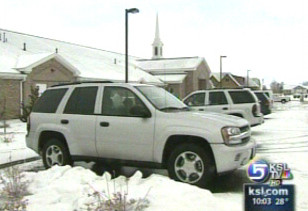 When police arrived, Kristy Ragsdale was already dead. People inside the church were stunned as some saw and others heard what happened.
Jaide was at the church. She told KSL, "Everyone was freaking out because they didn't know where the guy was and were thinking he was going to come into the church. And so everyone was scared and trying to get out of there."
Police say the shooter was the victim's husband, 35-year-old David Ragsdale. He used a 9mm handgun. Police confirm he shot his wife several times at very close range in his moment of rage. He surrendered an hour later.
Sgt. Swenson said, "Our chief had made contact with him by phone. He responded to the police department. That's when they took him down and took him into custody."
A search of court records by Eyewitness News shows his wife sought a protective order against him last month. Police had responded to the couple's home before on civil problems, but David Ragsdale has no previous criminal history.
The parking lot remained a crime scene for hours, and several cars belonging to church members were wrapped in yellow tape, forcing them to walk or get a ride home while police investigated the homicide.
Travis Kozlowski was attending church when the shooting occurred. He said, "Very sad. A lot of the ward knew them, loved them. Absolute shock, I mean, the ward was in tears, disbelief."
What makes this tragedy even sadder is the fact the couple had two young children, ages 3 years and 18 months, who are now without their mother, and their father is in jail, certain to face murder charges.
×