SALT LAKE CITY — Some H&R Block customers are frustrated after a glitch in the company's software has left thousands without a refund weeks after they filed their taxes.
Clients who filed their taxes prior to Feb. 22 with the student tax credit form 8863 were affected by the software glitch, according to an H&R Block representative. Those who tried to check the status of their refund with the IRS' "Where's my refund" tool or on the H&R Block app were told only that "Your tax return is still being processed. A refund date will be provided when available."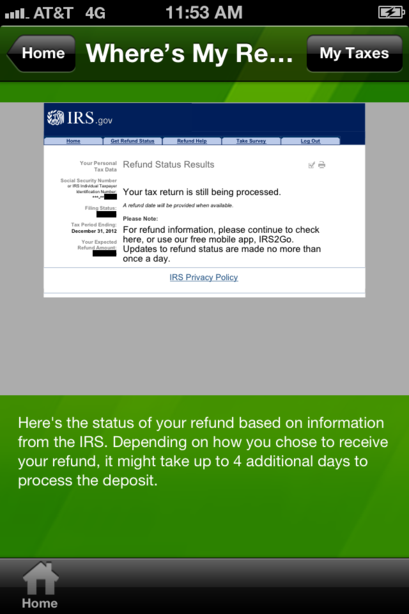 Refunds can typically be expected within 21 days of a return being accepted by the IRS. H&R Block does not guarantee that a refund will be deposited within 21 days; however, it does note 90 percent of refunds are issued within that amount of time.
The company posted on Facebook on Thursday that some clients who have claimed education tax credits on form 8863 had received error notices from the IRS saying refunds would take another 6–8 weeks to be issued.
"We are in contact with the IRS to clarify the situation," the post said. "We appreciate this may cause some problems for our clients and we apologize for the frustration it may be causing."
Some customers complained that the Facebook post was the first they had heard of the problem.
"I never received as much as a notice from them, and today is the first time I even looked at their page on Facebook," Kristyn Handy said. "Everyone should have been notified that an issue was happening, and H&R Block should not have expected everyone to read their page."
On Friday, H&R Block confirmed the issue with form 8863 and said it had "worked with the IRS to expedite a solution" to the problem. Clients of H&R Block who received a letter from the IRS saying it would take 6–8 weeks to receive a refund were "assured it will not take that long."
"We continue to work with the IRS and as we have more specifics on timing and any other updated information, we will share it with our clients," a post on Facebook said.
The company declined to provide details about how it was working with the IRS. It said the problem was caused by the IRS changing how it accepts answers to some "Yes" or "No" questions as transmitted by H&R Block.
The delays come in the middle of an already condensed tax season, as those filing certain forms had to wait until between mid-February and the beginning of March for their returns to be accepted by the IRS. Returns being filed with form 8836 were not accepted until Feb. 14.
×