SALT LAKE CITY — Restaurants that serve alcohol would not have to wait for a state liquor license to become available in order to open more locations under a bill the Senate approved Tuesday.
SB167 would create a "master" license that a restaurant chain could obtain to cover all of its outlets rather than having to get permits for each one.
The measure would remove the uncertainty for big chains as to whether liquor licenses would be available under Utah's quota system, said bill sponsor Sen. John Valentine, R-Orem. It also would provide for more restaurants to serve alcohol.
"It gives predictability for someone who wants to expand," he said.
A master full-service restaurant license would cost $1,500 plus a separate $2,200 fee for each location, making it more expensive than buying single licenses. A full-service restaurant may offer liquor, wine and beer. A master license would not be available to bars and social clubs.
The bill also calls for increased enforcement of state liquor laws. It includes a formula for more enforcement officers based on the number of restaurant locations, not licenses issued.
The Senate approved the bill 25-1. It now goes to the House.
A few other bills were discussed by Legislature on Monday:
Federal Courthouse named after Utahn
A resolution urging Washington to name the new federal courthouse after George Sutherland, the only Utahn to ever serve on the U.S. Supreme Court, was approved Tuesday by the House Judiciary Committee.
Bill Prohibits Teens from Talking on Phone While Driving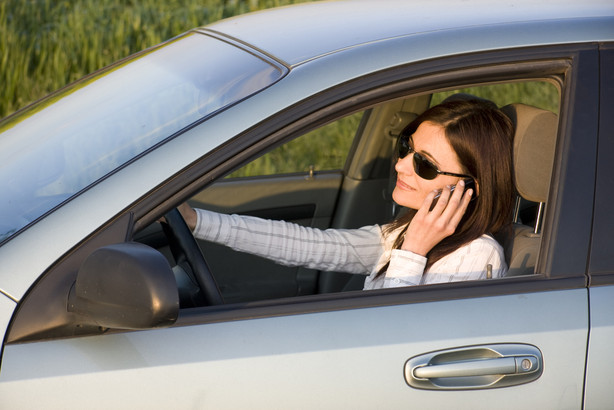 A bill that would fine drivers under age 18 for talking on the phone while driving passed Monday in the House.
HB103, sponsored by Rep. Lee Perry, R-Perry, would not prohibit teens from calling in medical emergencies, road hazards or criminal acts, or speaking with parents or legal guardians. No points would go on a teen's driving records for such violations.
Schools to notify parents of bullying
A bill requiring schools to notify parents if their child threatens to commit suicide or is participant in incidents of bullying, cyber-bullying, harassment, hazing or retaliation, received a favorable recommendation Monday from the House Education Committee.
Bill for State Prison Relocation
The makeup of a board that would oversee possible relocation of the Utah State Prison and redevelopment of the land where it now sits remains a sticking point for state lawmakers.
The bill now calls for an 11-member Land Management Authority Board with two subcommittees — one with seven members to oversee relocating and building a new prison, and the other with nine members to manage development of the current 690-acre prison property.
Prescription Labels to Include Patient Condition
A bill introduced Monday at the Utah Legislature aims to help first responders, who often have a difficult task of determining a patient's medical history in the limited amount of time sometimes available to them.
State Fire Code Amendments
A bill intended to allow local fire officials to ban firework usage during hazardous conditions passed Monday in the House, but not before being amended.
Temporary IDs for Released Prison Inmates
Newly released prison or jail inmates could obtain temporary state IDs to enable them to apply for jobs and housing under a bill endorsed by a House committee Monday.
Federal Immigration Reform
With an eye on the potential for meaningful federal immigration reform, Utah's lawmakers would push back the effective dates of two immigration laws passed in 2011 under a bill introduced Monday in the Utah Senate.
Contributing: Lisa Riley Roche, Rachel Lowry, Wendy Leonard, Marjorie Cortez
×
Related Stories