SALT LAKE CITY — The prime suspect in a triple murder at a home in Midvale was arrested late Wednesday after an officer happened upon a traffic accident and recognized him.
Salt Lake County Sheriff Jim Winder said around 9 p.m. Wednesday, an officer from the South Salt Lake Police Department came upon a traffic accident at 300 E. Fenton Ave., which is about 3700 South.
A man in a stolen pickup truck had hit another vehicle. Police said the pickup's driver was trying to maneuver away from the scene but couldn't because the front tire was damaged.
South Salt Lake police officer Gary Keller said when the officer asked about the details of the crash, the driver acted very nervous.
"He quickly realized more was going on than just a simple accident. He requested additional officers," Keller said. "People just don't act that way at an accident. He said something was up."
At least four more officers arrived to question the man. When an officer approached the vehicle, police said the driver provided a false name. But the officer recognized the driver as David Fresques, 25, the primary suspect in Monday's homicide that killed three people and seriously injured another.
"Mr. Fresques was arrested, transported to our facility where he was questioned, although he wasn't extremely cooperative. He has since been booked into the Salt Lake County Jail on three counts of murder," Winder said.
Fresques booked on:
Murder - 3 counts
Attempted murder – 1 count
Attempted burglary – 1 count
Possession of a firearm by restricted person- 1 count
He said Fresques was unarmed when the officer arrested him and he did not put up a fight. Although Fresques is the primary suspect in Monday's murders, police are still looking for a second unidentified man who they believe was also involved.
Winder did not release a motive for the killings but did make reference to the history of drug use at the house where the crime took place. Fresques is also a documented gang member. Police have recovered several weapons from the house; however, they have not found the murder weapon.
Winder said Thursday that it would be wrong to characterize the killings as simply drug-related, though.
"The facts involving this case are very unique," he said, while also using words like "very confusing" and "complicated."
"We're not exactly sure what has gone on. It's not clear-cut," Winder said.
Police said a witness to one of the murders identified Fresques as a man he knew by the name of "Twisted" and picked him out of a photo lineup. A witness statement indicated "Twisted" opened a bedroom door and shot one of the females.
Omar P. Jarman, 35; Shontay N. Young, 34; and Danielle B. Lucero, 26, died in the shooting. Ten people were in the house during the shooting — four victims, two suspects, and four witnesses.
Lucero's brother, Andrew Lucero, said Thursday he does not understand why his sister was killed and is still in disbelief.
He said his sister loved her three children, was a great athlete and was one of the smartest people he knew. But he admitted she did get into some trouble with shoplifting, assault and drugs.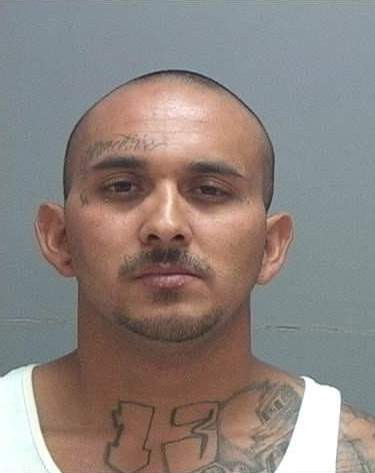 "You know, everybody has different paths in life," he said. "She went down the wrong one, and she still could have been saved."
He said no one deserves Danielle's fate.
"The people who got shot and were hurt over there, they didn't deserve this either," he said. "I feel bad for all their families."
Investigators were still trying Thursday to retrace Fresques' steps and figure out where he has been hiding the past 48 hours. Winder said he did not know yet how Fresques came to be in possession of the stolen pickup truck.
Fresques' arrest is the second made in connection with the case.
Jose Fernando Garcia, who was renting the Midvale home, was arrested for investigation of obstruction of justice, Hoyal confirmed.
Garcia and Esther Arredondo were in the process of being evicted from the house by the property owner when the shootings occurred. In documents filed in 3rd District Court, the owner claimed the occupants were behind on rent, had caused significant damage, had added roommates without permission, built two extra rooms in the backyard in addition to "trashing" the backyard. He also said the city of Midvale had sent him violation notices about storage in the front yard.
Fresques was sentenced in 2007 to one to 15 years at the Utah State Prison for robbery and simple assault, according to court records. In September, Fresques was charged with disorderly conduct and public intoxication. His criminal record also includes convictions for forgery in 2011; forgery and a weapons violation in 2007; criminal trespassing on school property and possession of drug paraphernalia in 2007; illegally carrying a concealed weapon in 2006; and disorderly conduct in 2006, according to Utah State Court records.
Anyone who has information about the second man wanted in connection with the murders is asking to call police at 801-743-5851.
---
Contributing: Mary Richards
×
Photos
Related Stories