Estimated read time: 3-4 minutes
This archived news story is available only for your personal, non-commercial use. Information in the story may be outdated or superseded by additional information. Reading or replaying the story in its archived form does not constitute a republication of the story.
DISNEYLAND - Disney has gone crazy lately over turning their famous rides into big budget films. And after the success of the Pirates of the Caribbean franchise, that's not much of a surprise.
Disney already has several rides turned films in the works. "Iron Man" director Jon Favreau is currently working on the film "Magic Kingdom," and horror guru Guillermo del Toro is underway on a "Haunted Mansion" reboot. "Jungle Cruise" is another film that may get Tim Allen and Tom Hanks together on their first live action film. Now the studio has added one more to the list. "Mr. Toad's Wild Ride." Disney announced plans to make the long beloved ride into a film.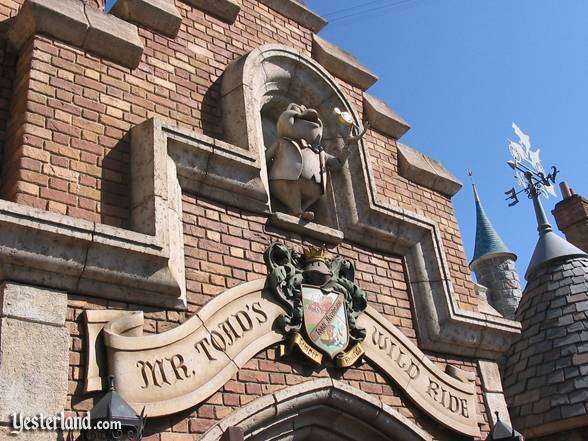 "Mr. Toad's Wild Ride" is loosely based on the Disney film "The Wind in the Willows." I say loosely based because the real connection between the two are the fact that Mr. Toad is in both, he drives a car in both and Toad Manor is in both. That's pretty much where the similarities end.
The ride follows Toad as he makes increasingly bad decisions in his car that eventually land him in Hell. The plot of the film has not been revealed yet, but there's a possibility it could follow the ride.
As an FYI. Disney made a live action "The Wind in the Willows" back in 1996 with Steve Coogan and John Cleese. It sports a 75-percent on Rotten Tomatoes, but it was not well known here in the U.S.
The new film could potentially be a lot of fun, but there are also a few things that make you think twice about the decision.
First, it's a little worrisome when a film is based off a ride, which is based off a film, which is based off a book. It makes you think of a copy of a copy of a copy of a copy. The quality gets progressively worse.
Another big question mark the film has is that Disney has already hired Pete Candeland to direct. Candeland's credits include some straight to DVD Disney releases, some Gorillaz music videos and "Tank Girl."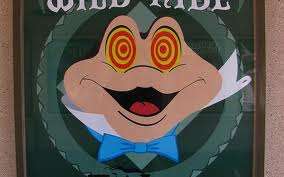 The resume may not sound that bad until you get to "Tank Girl," but he does have some pluses. The Gorillaz videos actually look like a feather in his cap and he has a strong background in animation, which will come in handy.
The last red flag is the fact that Toad will be a live action/CGI film. If it were all animation it may be easier to buy, but the CGI/live action mix does not have a solid track record. Sure, there have been some gems like "Who Framed Roger Rabbit?" but films like that have historically been the exceptions, not the rule.
We'll have to wait and see if "Mr. Toad's Wild Ride" will translate to the big screen or if it should have just stayed inside the park.
What do you think about the announcement of the new film? Are you excited and optimistic? Or do you think it's a poor decision that will end with a poor movie? Let us know on the comment boards and on Facebook.
×
Related links
Most recent Entertainment stories