Estimated read time: 3-4 minutes
This archived news story is available only for your personal, non-commercial use. Information in the story may be outdated or superseded by additional information. Reading or replaying the story in its archived form does not constitute a republication of the story.
Debbie Dujanovic ReportingIt's your lifeline when something goes wrong. So how could things get so out of hand?
"This situation is so bad, people are just quitting, and they're exhausted, yep, and they're fed up."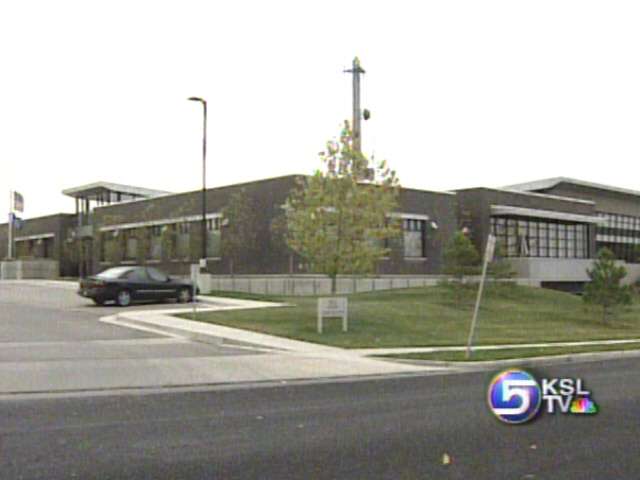 Tonight, dispatchers and 9-1-1 operators call out for help. When no one would listen we did. Debbie Dujanovic's been investigating their allegations.
They blame management for the problems, wonder why board members weren't paying more attention, and say it's time you know the largest emergency dispatch center in the Salt Lake Valley is in crisis.
Caller: "I just had an accident."
9-1-1 Operator: "Are you having any trouble breathing?"
Caller: "No, but I'm bleeding."
Valley Emergency Communications, dial 9-1-1 from almost anywhere in the Salt Lake area and your call goes there.
Chief Peter Fondaco, VECC Board Member: "The firefighters, the officer out there, their lives are in the hands of these dispatchers."
An important responsibility with no room for error, but…
Reporter: "How long does the 9-1-1 line ring?"
Employee: "At times, 20 times."
That's just the beginning. We uncovered a long list of problems at the 9-1-1 center you count on. Exhausted dispatchers, high turnover, short-staffing, computer problems, equipment that doesn't work, and hours and hours of forced overtime.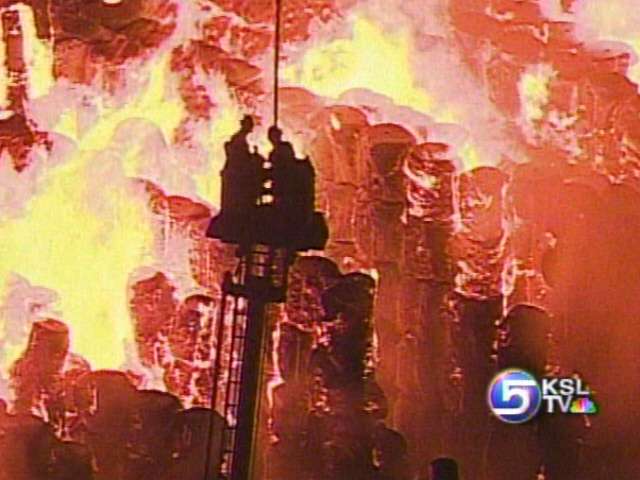 Reporter: "Are dispatchers so exhausted they are falling asleep on duty?"
Employee: "Yes."
We've obtained an internal memo stating, "sign up for overtime, or get assigned." Supervisors know it's a problem.
Gary Lancaster, Valley Emergency Communications Center: "It's not a pleasant thing. We don't like to do it, but we need people to be there to answer phones."
Memos reveal it's a way of life, 32 extra shifts to fill over one long weekend. One employee's email raised our eyebrows; how much O.T. are they working? We reviewed his timecards and found up to 14 hour days, with 66 overtime entries in four-months.
Some can't take it anymore. In three years turnover's averaged 31-percent a year, 14-percent higher than other centers. Employees report poor training programs with trainers themselves not trained in exactly what to teach. New employees are rushed through to fill positions. And they're always short-staffed.
Dispatchers juggle two emergencies at a time: for example, keep someone alive on the 9-1-1 line and guide an officer through a high speed chase.
When people you count on don't feel well, they're told to stay anyway. For one it meant missing an officer's call during a crime. Employee: "I actually didn't even see the call, I was asleep."
There are also chronic computer troubles.
Reporter: "You could end up with a situation where you send people to the wrong side of town because of the system?"
Employee: "Yes, it happens."
In a management memo about critical errors documents show dispatchers complained for three years about computer glitches. The wrong address can pop up, crews wind up on the wrong side of town.
Employees wonder if the place is ready for an emergency of its own after an evacuation at the center because of a chemical spill. The switch that forwards 9-1-1 calls didn't work. Dispatchers were issued emergency cell phones with dead batteries.
What more could possibly go wrong? We took it to- board members, city officials, police and firefighters who oversee Valley Emergency Communications.
Reporter: "Why did you not know this was going on?"
Rick Horst, South Jordan City Manager: "I don't know, that probably concerns me more than anything else."
Chief Peter Fondaco, Murray City Police Dept.: "I think a lot of things you brought up need to be addressed, and I will certainly bring them up at the next board of operations meeting."
Even management's best efforts go bad. To fix turnover they drafted new employment agreements. Stay two years or pay back 7-thousand dollars in wages and training costs. We took it to the state labor department who told us flat out these contracts are illegal.
Will it get better? There's a search underway to replace the former director who retired. They are considering computer software changes, and will review other issues, including the overtime.
×
Related links
Most recent Utah stories