Estimated read time: 2-3 minutes
This archived news story is available only for your personal, non-commercial use. Information in the story may be outdated or superseded by additional information. Reading or replaying the story in its archived form does not constitute a republication of the story.
Whit Johnson reportingA routine traffic stop almost turned deadly as a Sandy police officer found himself in a shootout.
Three suspects are in custody, including the alleged shooter, 23-year-old Heron Gonzalez. Police say he didn't hesitate to open fire on a Sandy police officer. The other two suspects are cooperating with the investigation.
With all three in custody, it's somewhat of a happy ending for police, who say the incident could have been much worse.
Sgt. Victor Quezada of the Sandy Police Department said, "Thank goodness that he [the officer] did his job the way he was trained to do so, and he's back at the station safe now."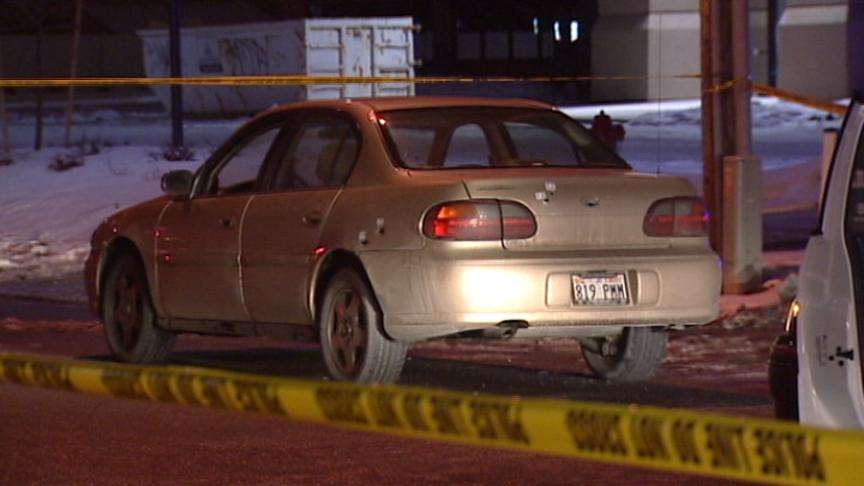 The police department says quick thinking by one of its officers may have saved his life.
Just after 1 a.m. Sunday, the officer pulled over a vehicle with a broken taillight near 700 East and 8700 South in Sandy. A woman was driving, and two men were passengers in the car.
As the officer approached the car, he began to smell what he thought was marijuana. "He looks in the vehicle," Quezada said. "From the outside he notices the rear passenger male behind the driver has a handgun."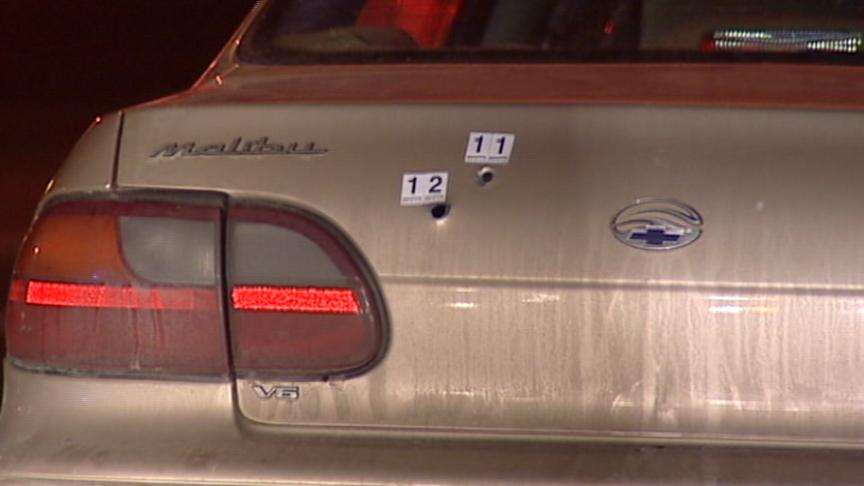 The lone officer began to back away from the car but suddenly found himself in harm's way. "The suspect fired at our officer. Our officer did respond by returning fire," Quezada explained.
After a short shootout, the driver surrendered to police without incident, but her two passengers took off running.
"We did track one of the males very quickly with several K-9 units," Quezada said.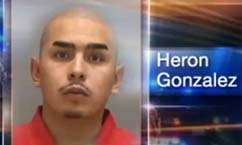 The alleged shooter, Heron Gonzalez, was wanted for several outstanding warrants. Officers found him hiding in a nearby garage.
As soon as more police arrived on the scene, they quickly set up a perimeter from 700 East and 8900 South to the area of 1300 East and 9400 South. Police searched most of the morning but couldn't find the third suspect.
Officers continued to gather evidence, including a .45-caliber handgun that was used in the shooting. Then later Sunday, the other man surrendered.
Nobody was injured in the shooting. Police found a small amount of marijuana in the car.
Gonzales was booked on several charges, including attempted aggravated murder. Investigators have learned he had an outstanding $10,000 warrant for fraud from Salt Lake City and a probation violation from Colorado. The woman driving was booked on warrants, and the third suspect was being questioned by police.
×
Most recent Utah stories