Estimated read time: 4-5 minutes
This archived news story is available only for your personal, non-commercial use. Information in the story may be outdated or superseded by additional information. Reading or replaying the story in its archived form does not constitute a republication of the story.
SALT LAKE CITY — "Top Gun" is being re-released this weekend in theaters and IMAX in 3D. With the 80's classic headed back theaters and other films like "Independence Day" and "Jurassic Park" also with dates to return to the big screen we got thinking, "What other movies would we love to see on the big screen one more time?"
Here is a list of 4 we have put together. This is not a comprehensive list. There are some films that have been left off for one reason or another, but we thought these 4 were a good start. And for the sake of my credibility, if there is any, I am not suggesting they be re-released in 3D.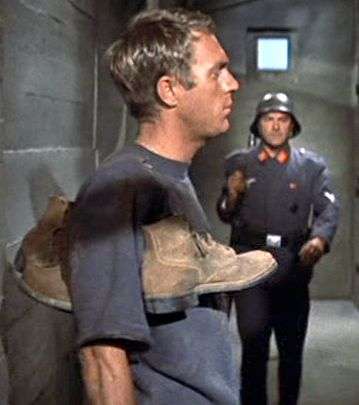 The 1963 classic "The Great Escape" is regarded as one of the best World War II films. The film is intense, dramatic, funny and poignant.
With a great cast including James Garner, Steve McQueen, Richard Attenborough and Charles Bronson the film is intriguing from start to finish, and that's a tall order with a running time of just under three hours.
It would be perfect for a re-release in theaters for a few reasons. This is the kind of story that lends itself to a movie theater environment with big action sequences and massive set pieces. Seeing the tunnels on a 20-foot screen will get you squirming and the motorcycle jump would be exhilarating.
Not to mention, it would give us a chance to introduce an incredible film to a whole new generation.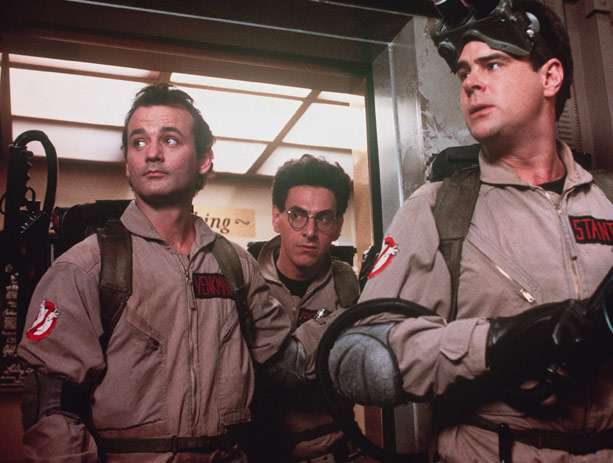 In 1984 we got "Ghostbusters" and we've been quoting it ever since, "Human sacrifice, dogs and cats living together... mass hysteria!"
While we wait to see if "Ghostbusters III" actually happens or not we could be held over for a bit with a re-release.
For some reason I just think Dr. Peter Venkman and Louis Tully are going to be much funnier on the big screen. Not to mention, who doesn't want to see the Stay Puft Marshmallow Man as big as humanly possible?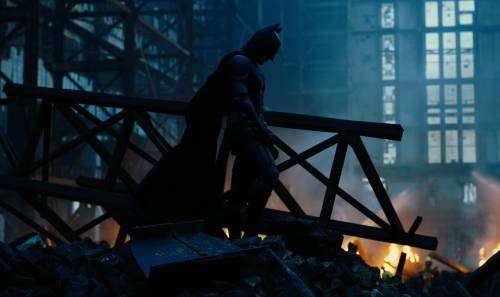 I know, I know. This one was in theaters in 2008, but hear me out for a moment.
#poll
If any film was made to be not just seen, but experienced on the big screen it was "The Dark Knight." It was shot for the purpose of blowing people away in the movie theater and it did just that.
Audiences were dumbfounded by the action, the acting, the story and immensity of the film, and who wouldn't want to see that in an IMAX theater with THX sound again?
Christopher Nolan knows how to make popcorn flicks that actually have substance, like "Inception," and "The Prestige," but there's something about the complexity and action of "The Dark Knight" that puts it in a genre all of its own.
I'd make the argument that "Inception" should head back to theaters even though it was released in 2010, but that's a discussion for another day.
Put "The Dark Knight" back in theaters and I know I would go see it at least twice.
I have seen "Back to the Future" a thousand times and I love it more each time I see it. As a child who grew up in the 80's and 90's I am not alone in that statement.
What's sad is that I was born in 1983, meaning I was just two years old when "Back to the Future" hit the big screen and I never got the chance to see it in the theater. Well, knowing my parents they probably did take me, but I don't' remember a thing.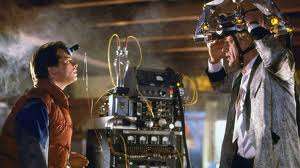 With that said, there are thousands of people in my same boat. They grew up on "BTTF" and it's one of their favorite films of all time, but they missed out on the chance to see it on the silver screen.
Watching a larger-than-life DeLorean hit 88 with theater quality sound would give me, and so many others, the movie satisfaction we've been missing out on for so many years.
It sounds like this one is just a selfish choice on my part, but the truth is that this would be an amazing film to see on the big screen for any movie fan. It's fun, it's a spectacle and it has time travel, basically the perfect movie.
What films would you want to see on the big screen again? Let us know on the comment boards, Facebook or send me an email.
×
Related links
Most recent Features stories