Estimated read time: 2-3 minutes
This archived news story is available only for your personal, non-commercial use. Information in the story may be outdated or superseded by additional information. Reading or replaying the story in its archived form does not constitute a republication of the story.
Jed Boal reportingSafety is certainly a concern on the stretch of I-80 under reconstruction in Salt Lake City. The narrow corridor can make motorists cringe, but the project has not caused major problems.
The project is ahead of schedule, despite constant challenges. There's still a lot of work to do before the job is done in about two years.
Approximately 110,000 vehicles cruise the stretch of I-80 each day. John Montoya, I-80 Reconstruction Project Manager, said, "We want to keep traffic moving through here. It's been very successful so far, and we want to continue to have that success in a safe manner."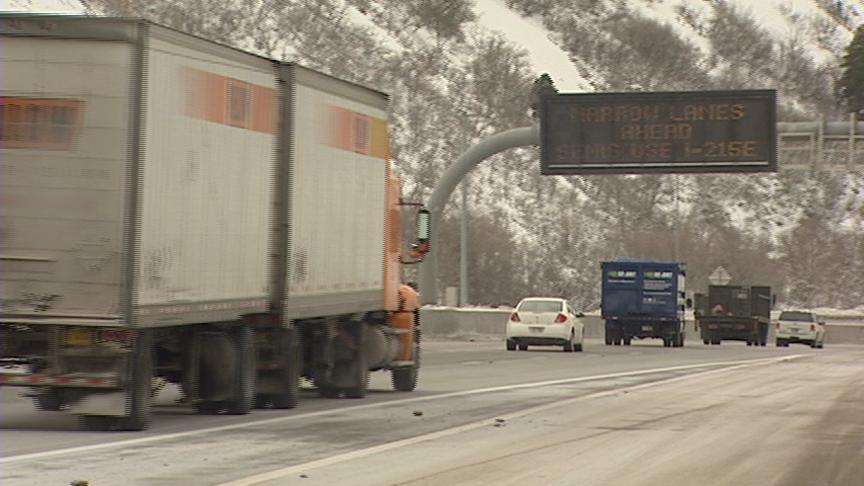 UDOT is rebuilding the five-lane highway with 17 bridges from I-15 to 1300 East. Lane shifts, uneven pavement and a 55-mile-per-hour construction speed limit demand alert driving.
But, state statistics show crash totals are no greater now than before construction started in the summer. Montoya said, "What we're asking motorists to do is pay attention to their driving, put down their cell phones and just pay 100 percent attention; basically it's defensive driving."
The biggest challenge right now, especially with this bitter cold weather, is keeping the lane striping visible on the roadway. "We're having a hard time getting the striping to stick. The paint just doesn't adhere well to the road. So the solution right now, the short term, is to paint as often as we can and get the best bond we can."
Next step is to grind in the water-based paint so it does not fade so quickly. Snow and snow removal are also tough on the paint.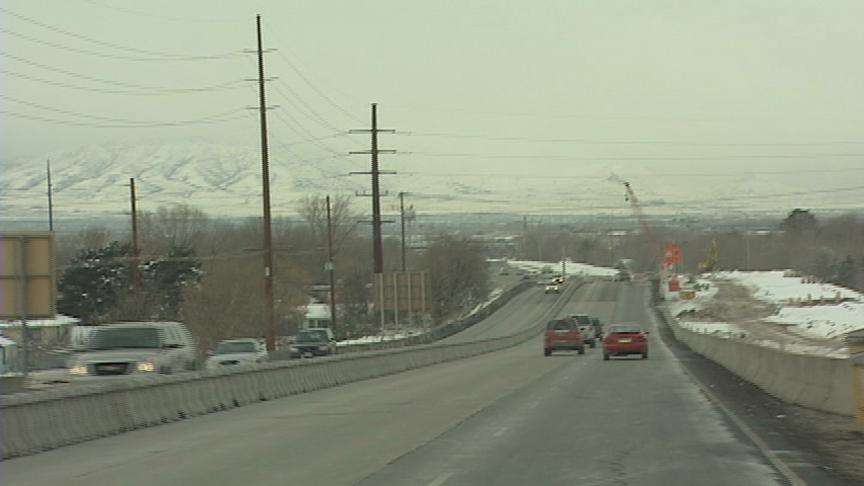 Another safety issue is big trucks are supposed to detour onto I-215 but not all do. UDOT contacts companies that repeatedly drive on through and hopes for better compliance.
"We want to make sure we're doing all we can do to minimize delays and deliver a year ahead of schedule as we promised," said Montoya.
UDOT tried to spray down new stripes this afternoon, but the sprayers kept freezing. They'll do what they can and do a better job when it gets a bit warmer.
- - - - - -
×
Most recent Utah stories