Estimated read time: 3-4 minutes
This archived news story is available only for your personal, non-commercial use. Information in the story may be outdated or superseded by additional information. Reading or replaying the story in its archived form does not constitute a republication of the story.
SALT LAKE CITY — As the first days of the 2013 legislative sessions pass, several bills have moved forward out of committess already, making it possible that HOV lanes will see more restrictions, 'In God We Trust' could appear on some license plates, and target shooting could be more restricted.
State forester may get power to restrict target shooting
The state forester may soon have the authority to restrict target shooting in areas with hazardous conditions.
The state forester already has the authority to ban bonfires, welding and other activities where there is fire danger, Dayton said.
SB120, sponsored by Sen. Margaret Dayton, R-Orem, received a unanimous favorable recommendation Tuesday from the Senate Government Operations and Political Subdivisions Committee.
Committee kills bill regarding fault in alimony awards
A legislative committee killed a proposal Tuesday that would have allowed judges to consider fault in awarding alimony.
The Senate Judiciary, Law Enforcement and Criminal Justice Committee voted down SB11, which would have allowed judges to consider fault of the parties in a divorce proceeding. Fault means "wrongful conduct during the marriage," which could include committing adultery, abusing children or "substantially undermining the financial stability of the other party or minor children."
The bill, sponsored by Sen. Lyle Hillyard, R-Logan, was discussed extensively during the Legislature's interim period, where opponents argued that finding fault would raise the level of contention in already difficult divorce proceedings.
'In God We Trust' license plates move forward
A bill to create a specialty license plate with the motto "In God We Trust" garnered strong support during its introduction to a legislative committee Tuesday.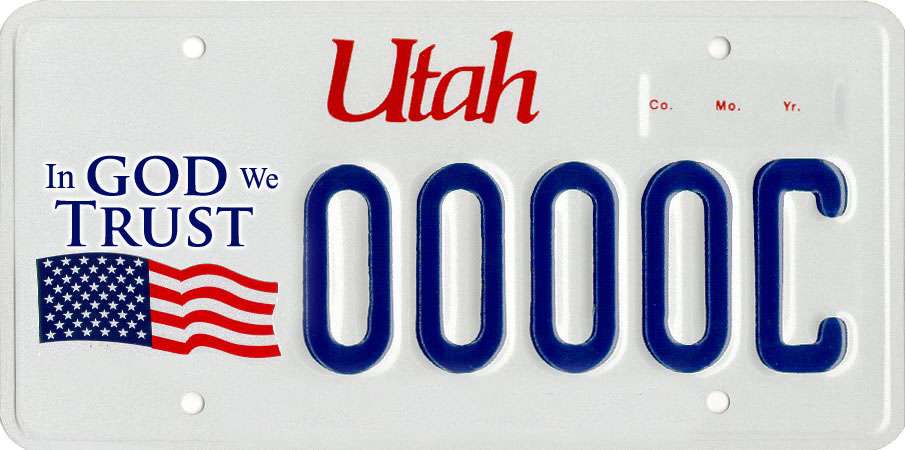 HB34 received favorable votes from all but one of the members of the House Transportation Committee. The proposed measure would authorize an "In God We Trust" special group license plate for programs that "support educational and community events that celebrate, teach or honor families, freedom, God and country."
The idea for the plate came from 11-year-old Utah County resident Tate Christensen, who collects license plates with his father. After finding that several other states already had plates with the motto, Christensen wanted to get one in Utah.
Bill to limit HOV lane use moves out of committee
Meanwhile, a bill to restrict usage of high-occupancy lanes on Utah highways also moved out of the committee.
HB23 would authorize the Utah Department of Transportation to "limit the number of clean fuel vehicle decals issued to eligible applicants in an effort to meet the department's goals for operational management of the HOV lanes and comply with federal law or regulations."
Related:
The proposal would stipulate that a vehicle is only eligible for a clean fuel vehicle permit and decal if it is registered in Utah.
Bill requiring pollsters to disclose who pays for surveys passes committee
Those political polling entities that call during dinner conversations may be required to better disclose themselves.
A bill designed to increase openness in political polling unanimously passed the House Government Operations Committee on Monday. HB44 would require pollsters to indicate who is paying for the survey.
"Responding to polls that are better disclosed helps people understand who is polling," said the bill's sponsor, House Majority Whip Greg Hughes, R-Draper.
Contributing: Mary Mellor, Marjorie Cortez, Jasen Lee, Rachel Lowry
×
Most recent Utah stories