SEATTLE — There are few things in the world as difficult as living through cancer, and having to do it while only 7-years-old is far worse than most of us could imagine. Perhaps that's what draws actor Christian Bale to reach out to children suffering from the disease.
Zach Guillot has leukemia, and has been undergoing difficult chemotherapy treatments that have left him sick and quite weak. But Zach's passion for Batman, as well as the love and care of his family, is what keeps him going through the pain of treatment.
Zach is a big fan of "The Dark Knight Rises," as well as the rest of the Batman series. He is so dedicated to the role that he even has his little brother convinced he is Batman.
That's why it meant all the more when Bale decided to give Guillot a call and show his support for the cancer-stricken boy. In a nine-minute phone call, Bale offered both solace and inspiration to Zach.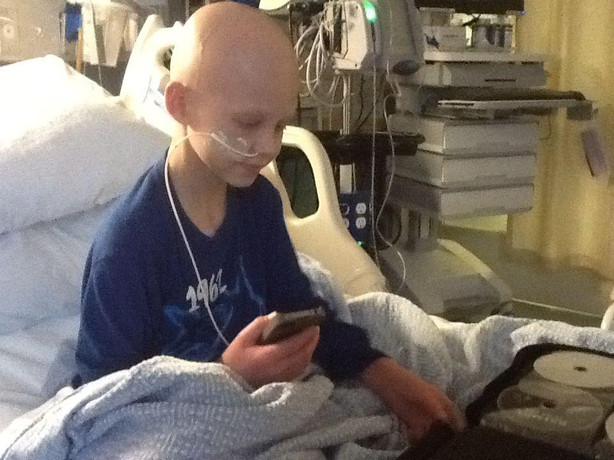 "Anybody can be as strong as that, and help people and put good out into the world," Bale said during the call.
They also got a chance to chat about Batmobiles.
"I have my own little Batmobile made out of cardboard, I've got the real mask and everything," Zach said in a video recording of the call, posted to YouTube by the family.
Bale lamented that he didn't have a Batmobile anymore.
"I had to give mine back," he said. "They wouldn't let me keep mine. You're lucky you get to have one and run around and tell people you are Batman."
The call was arranged by a family friend who placed a call to Bale's agent.
Bale has developed a reputation for having a confrontational and sometimes outright mean attitude on set, but is also quickly developing a reputation for reaching out to people in desperate and difficult circumstances.
He showed up to offer support and kindness to survivors of the Aurora theater shooting, which took place during an opening-night screening of "The Dark Night Rises." A short time later, he flew 4-year-old cancer survivor Jayden Barber and his family out to Disneyland for a day of fun after Jayden was declared in remission.
Updates on Zach's progress is being posted on a Facebook page created by family.
×
Related Stories