Estimated read time: 2-3 minutes
This archived news story is available only for your personal, non-commercial use. Information in the story may be outdated or superseded by additional information. Reading or replaying the story in its archived form does not constitute a republication of the story.
Courtney Orton reporting Owners of a Japanese restaurant in downtown Salt Lake are hoping to be open again tonight after a car crashed through the front wall two days ago.
Rita Abe, one of the owners of Ginza, says she and others have been cleaning up all day, but whether the restaurant opens tonight will be up to the health department.
There was a lot to clean up after a car crashed into the restaurant on Monday. "Sometimes we stop and go, 'I can't believe a car came through our dining room.' It's a little shocking," Abe said.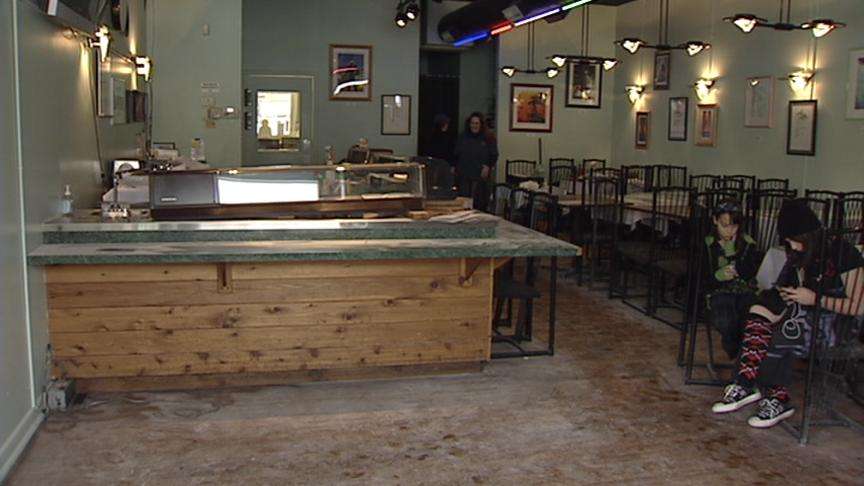 Help arrived early this morning to hopefully get this restaurant serving sushi by tonight. "Start from the top, work your way down to the bottom; from the back to the front," Marcie Saville, of Utah Disaster Kleenup, explained.
"There's a lot of dust, but we're working on getting it cleaned up and getting it all sanitized," Abe said.
Hopefully that will happen in enough time for the restaurant to be OK'd by the health department to open for dinner tonight. Owners already had to call employees and cancel lunch today.
Abe says it will be tough on business if they have to call off dinner. "I'm concerned about the payroll; to make sure that people that would normally be working are still going to be able to get a paycheck," she said.
Loss of sales isn't all the owners are worried about. They still have to get the front brick wall rebuilt, and they don't know how long that will take or if they can even stay open while it gets fixed. "We can't give up. It's just a hole in the wall. It could have been worse," Abe said.
She's got a good attitude for a big problem during Ginza's busiest time of the year. "We'll hopefully be able to make it through and get open," Abe said.
The driver of the car was cited, but it's unclear who will pay for damages.
×
Most recent Utah stories