OGDEN — The latest cautionary tale about picking up a hitchhiker has surfaced in Ogden, where police say a woman allowed a frantic hitcher into her car and ended up being threatened with a large knife and held against her will.
The woman was driving home from work about 6:15 a.m. Thursday and was heading south along the 2600 block of Wall Avenue when Crystal Walker, 30, ran frantically into the road. Ogden Police Lt. Danielle Croyle said Walker told the driver she needed a ride to a "safe place."
The driver agreed to let Walker ride along and the two continued to Riverdale, when the trouble started.
"(The driver) says, 'You probably need to let me know, or you need to get out,'" Croyle said. "Suspect then pulls a knife on the victim and says, 'No. I want you to take me back into Ogden.'"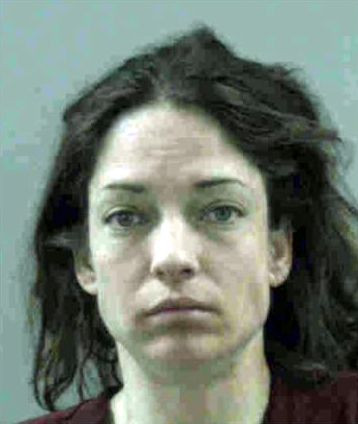 The knife was held at the driver's neck, so she complied. The two then headed toward northern Ogden.
At some point, Croyle said, Walker got out, hitched another ride and continued to a location in North Ogden.
"(The second driver) didn't feel comfortable with some of the stuff she was saying and she was reporting," the lieutenant said.
A call to 911 from that driver ultimately led to Walker's arrest in the side yard of a home near 3100 North and 200 East. A man who lived in the home said Walker had been there just a couple days earlier with a friend of his.
A search of court records indicates that Walker has a lengthy criminal history that spans more than a decade. Within the past year, she was charged with disorderly conduct, escape from custody and interference with an arresting officer.
Walker was booked into the Weber County Jail for investigation of aggravated kidnapping in connection with the latest case. An initial appearance is scheduled for Monday.
Croyle said there are always exceptions, but people should avoid picking up hitchers and instead call local resources or even law enforcement to deal with them.
"You've just got to be careful when you're out there doing stuff like that," she said. "You shouldn't be picking up hitchhikers."
×