Estimated read time: 2-3 minutes
This archived news story is available only for your personal, non-commercial use. Information in the story may be outdated or superseded by additional information. Reading or replaying the story in its archived form does not constitute a republication of the story.
Nicole Gonzales reporting Wrecks caused a lot of delays for folks trying to get around on Christmas Day.
Several cars crashed in Davis County, shutting down I-15 twice Tuesday in a matter of hours. That's certainly not the way people were planning to spend the holiday.
Lines and lines of cars on the freeway made getting around town quite difficult, especially if you were trying to travel through Davis County. Fourteen cars and one tractor-trailer got into an accident on I-15 at 650 North in Clearfield. One person was injured and transported to a local hospital.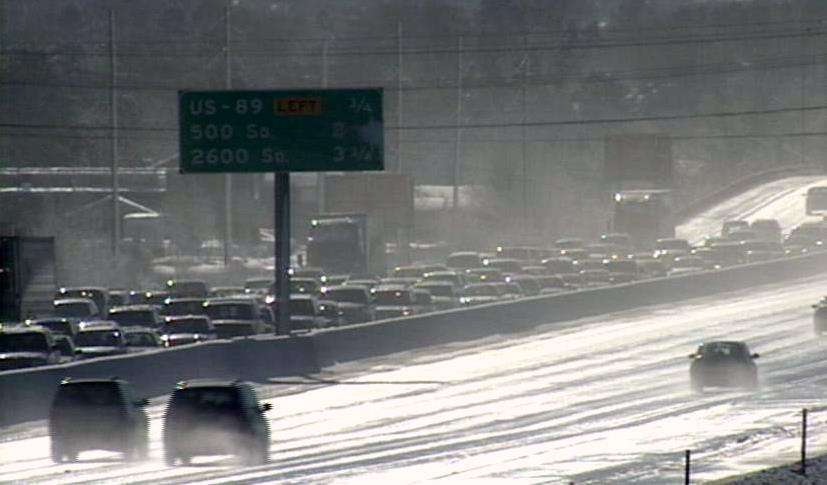 The Utah Highway Patrol shut down the interstate for close to an hour and diverted traffic off the freeway. Officers are attributing the accident to speeding drivers and tricky weather.
"The sun is shining, it appears to be good weather, but the roads are still slick. We ask that travelers be careful on the roadways--they are slick, they are icy, especially the overpasses. The weather's deceiving," Highway Patrol Sgt. Mike McKay said.
Another multi-car accident slowed down motorists in Centerville at Parrish Lane, and I-15 was closed again to clean up the debris on the freeway.
Nearly 100 accidents in Davis and Salt Lake counties made driving a hassle. All the collisions made people wonder if fewer snow plow drivers were on the job Tuesday.
"Right now, our snow plow guys do not get the holiday off because it's Christmas or New Year's. This is what they signed up for, and they love doing it," Aden Carrillo, of UDOT, said.
Even with plowed roads, people visiting from out of town, without any experience driving in the snow, need to be very careful. "The same message applies to them: Drive slowly; if they can avoid travel, they need to do so. Wait until the roads are clear so they can get to their destination safely," Carrillo said.
With another storm coming in Wednesday, all that advice will definitely need to be taken.
- - - - - -
×
Most recent Utah stories